SVMC Receives Good Marks for Patient Safety
Sierra View Medical Center's safety efforts are paying off, according to a nationally recognized scoring system that tracks how safe hospital patients are from errors, injuries, accidents, and infections.
The Leapfrog Group, who tracks more than 2,600 hospitals across the country, gave Sierra View Medical Center a B Hospital Safety Grade, an improvement from receiving a C at the end of 2017.
Achieving a B Safety Grade reflects a steady path of improvement in providing a vibrant and healthier environment for the community. The Safety Grade rates hospitals on overall medical care, including everything from how well hospitals prevent infection and promote handwashing, the performance of the healthcare team, and procedures in place to prevent errors.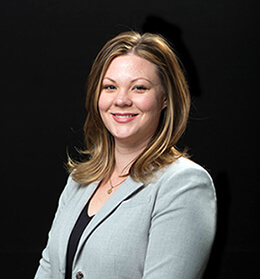 "While SVMC is excited to receive a B rating, we are always striving for the A and beyond, as it's our top priority to provide high quality care to each and every patient," said Administrative Director of Care and Quality, Melissa Fuentes LCSW, CCM, CPHQ. "In the past year, we've concentrated efforts around patient safety by educating our entire staff about the importance of evaluating their work environment, processes, and procedures. This proactive stance ensures we are not only providing safe care, but doing so efficiently and being good stewards of our resources."
Areas where the hospital performed above average include patient care, which has been a focus for the hospital, especially upon receiving a consistent C in 2016. SVMC specifically performed exceptionally well in effective leadership to prevent errors, having enough qualified nurses, and ensuring specialty trained doctors care for ICU patients.
The hospital performed high in several other areas, including practices to prevent errors. Diving deeper into the data, the hospital showed exceptional rating in safe medication administration, handwashing, communication about medications and discharge, and staff working together to prevent errors.
To keep the upward trend in safety, the hospital's focused priorities are reducing hospital acquired conditions, increasing the population's health, improving clinical outcomes, and increasing patient satisfaction.
In addition to the excellent nationally recognized Leapfrog Hospital Safety Grade, SVMC also earned the Smart Care California 2018 Achievement Award for meeting or exceeding the healthy people 2020 goal for low-risk, first-birth cesarean deliveries. To achieve this award, the hospital received a cesarean section rate of 23.9 percent or lower for low-risk, first birth deliveries.
The employees of SVMC plan to keep striving to provide a safe environment for their patients, and are excited to let patients know they're being cared for at one of the safest hospitals in the area.