Farewell to Two SVLHCD Board Members
At the November Sierra View Local Healthcare District Board of Directors Board Meeting, two long-time members who collectively served more than 30 years in support of the hospital and its mission were honored and bid farewell as board members – Dr. Ashok Behl, MD and Dr. Kent Sorrells, PhD.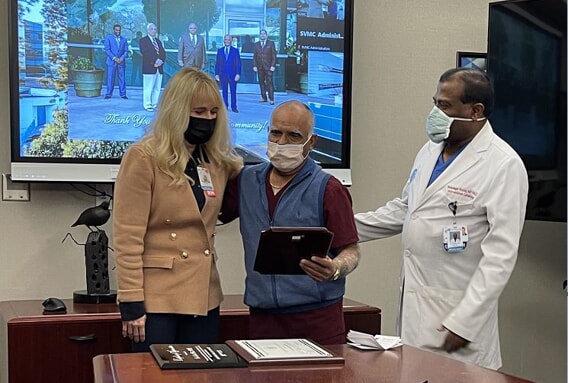 Dr. Behl has served as an elected member of the SVLHCD Board of Directors for several years and represented District 3. He is also the Founding Director of the Sierra View Medical Center's Catheterization Laboratory. Dr. Behl has worked with his fellow board members, hospital physicians and staff members, and community members to meet the health care needs of his community in Porterville and beyond. After serving several years on the board, he has finished his last term but will continue to support the healthcare district and practice locally. Many of us will see him often here at the hospital.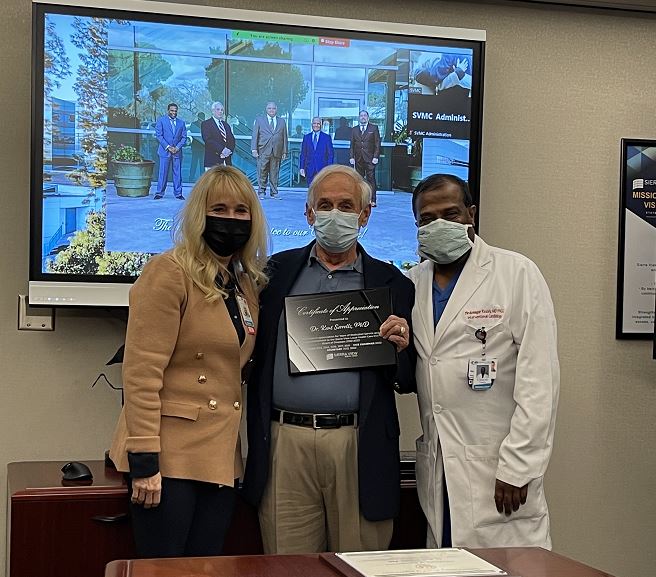 Dr. Kent Sorrells, PhD has lived in the community of Springville for more than 20 years and represented District 5. Serving on the hospital board for 12 years, as secretary and chairman, Dr. Sorrells feels passionate about serving his community and being involved in making sure SVMC has the safest and best quality health care. Some of the positive changes during his time on the board included: when the hospital became a non-smoking campus and underwent a name change; a new plant facility was built; a remodel of the Cancer Treatment Center took place; the Urology Clinic in association with Keck Medical School of University Southern California opened, as well as the opening of the new state of the art Catheterization Laboratory.
We thank these two gentlemen for their dedication and service!