Sierra View Partnered with Local Family Crisis Center to Provide Gifts for Children of the Community this Holiday Season
Pandemic or not, Sierra View Medical Center (SVMC)'s staff is always in the spirit of giving and this holiday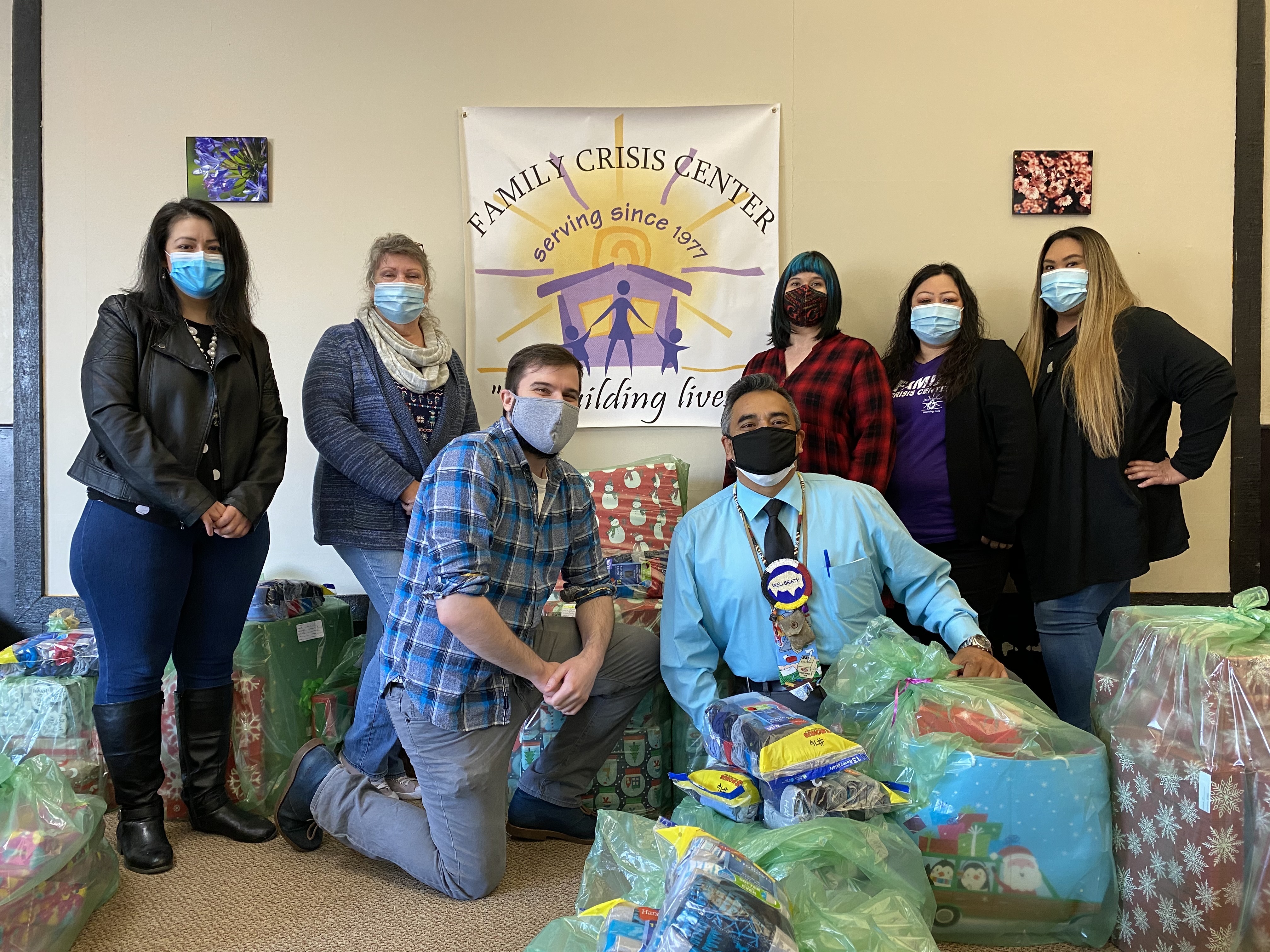 season was no exception. 75 families received 240 wrapped gifts from SVMC staff through an on-going partnership with Central California Family Crisis Center. In fact, this is the 6th year that SVMC has collaborated with the Family Crisis Center in the "Tree of Angels" initiative to provide gifts to those in need.
Sierra View's Board of Directors, and others associated with the hospital also played a part in gifting a grocery voucher to Town and Country for each of the 75 families. In addition to children's gifts and grocery vouchers, the hospital came together with a month long supply drive and donated hygiene products such as first-aid kits, socks, and shampoo. From these products, each of the adopted families received a hygiene bag full of much-needed personal care items.
The agencies and individuals that helped make Tree of Angles such a success this year as a whole, included Town & Country Market, Marshalls, Shropshire Trucking, Anthem Blue Cross Medi-Cal, Save the Children, Walmart Distribution Center, Alex & Connie Ruiz, Treasures Thrift Store, and the CCFCC Admin/Counseling Center staff and Board of Directors.
By adopting a local family, the hospital's staff is hopeful they bring holiday cheer to children and teens right here in Porterville and surrounding communities. To learn more about how the Family Crisis Center is helping rebuild lives, visit ccfamilycrisis.org.