Sierra View Recognized on National Level
In recent weeks, Sierra View Medical Center has been recognized nationally for several accomplishments.
"In the midst of navigating a pandemic, we are honored to have received such awards, which reflect the resilience we have and the ongoing proactive approach from the entire organization," said Donna Hefner, SVMC President/CEO. "The leadership of SVMC is committed to working with our medical staff collectively to provide high quality and safe patient care.
"We have focused on setting priorities with providers in our community to meet the quality needs of our patients and we're engaging in various forms of service excellence initiatives and achieving new milestones."
The following have been recognitions Sierra View has received on the national level:
Award-winning provider of credit ratings and commentary and research, Fitch Ratings, granted Sierra View Medical Center with an 'A' rating; stable outlook. This rating denotes strong credit quality of financial commitment and has allowed an approximately $24.2 million of refunding revenue bonds to be issued to Sierra View in 2020.
The rate helped in the planning process for the Distinct Part Skilled Nursing project. The 2019 bond proceeds that will fund a new facility replacement project will bring the district closer to being seismically compliant with earthquake standards and expand care by adding nine additional beds.
BETA QUEST FOR ZERO AWARDS
Our Emergency Department and Maternal Child Health Departments have been participating in patient safety initiatives through the BETA Healthcare Group, one of the largest insurers of healthcare professional liability coverage in California. Recently, both departments were awarded the following:
Quest for Zero: Excellence in Emergency Department – Sepsis Initiative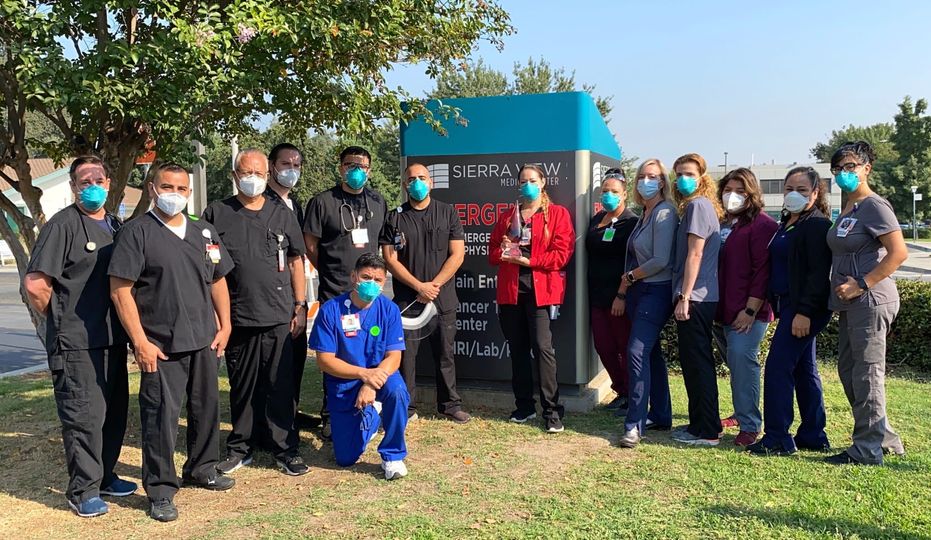 This award, is based on a program that targets common areas of professional liability and puts a high priority on helping emergency medicine departments to further improve reliability and reduce risk exposure. This initiative focused on early identification and treatment of patients with signs of sepsis. This work, in conjunction with the other established bundled care practices has put Sierra View's publicly reported Sepsis-01 score well above the national average.
Quest for Zero: Excellence in Obstetrics (OB)
This year's project focused on management and coordination of mothers with possible crisis. The OB Team worked to improve patient safety through coordination of communication, case reviews and simulated drills. The OB Team has participated and implemented patient safety initiatives for over a decade.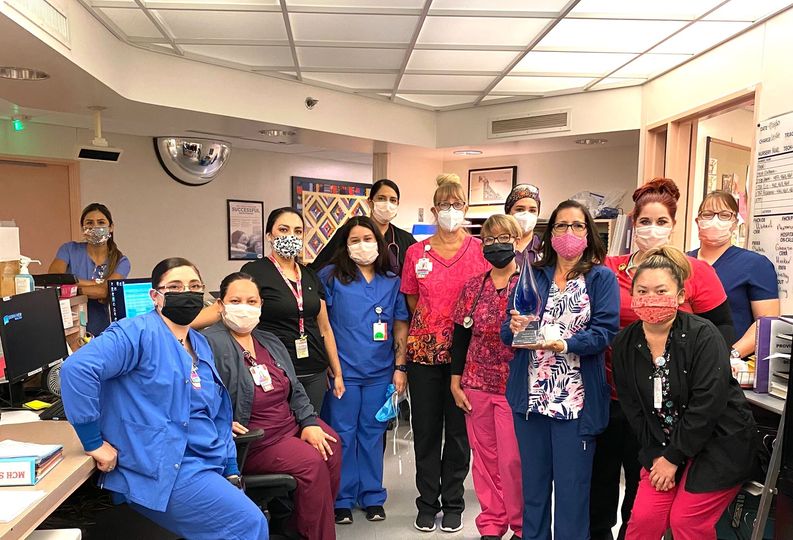 BETA HEART
This award focuses on the implementation of five specific domains, all focusing around transparent communication. Sierra View has completed 3 of the 5 domains, and will continue to work towards all 5 in the upcoming year. To achieve the BETA awards, all members of a participating hospital's teams must complete rigorous online learnings. The annual training portion of the program is part of BETA's Quest for Zero preventable errors initiative.
AMERICAN HEART ASSOCIATION
Sierra View was listed in U.S. News and World's Report of America's Best Hospitals in recognition of the stroke program for quality healthcare achievement. The Sierra View stroke team achieved the Silver Award and Diabetic Plus Award. These awards are given when the performance measures in the Get With The Guidelines quality improvement program are met for 12 consecutive months.
IMPROVING MEDICATION SAFETY PRACTICE
Sierra View had a feature article in the peer reviewed British Medical Journal. The author, Dr. David Burger, Director of Pharmacy and Dr. Jackie Ho, Pharmacist, wrote an article, "Improving Medication Safety Practice at a Community Hospital: A Focus on Bar Code Medication Administration Scanning and Pain Reassessment." The quality change involved developing performance dashboards and sustaining engagement among stakeholders on a weekly basis, improved bar code medication scanning rates and pain reassessment compliance. The stakeholders created a change in both practice and culture resulting in improved patient safety with a favorable financial impact.
IINFECTION PREVENTION
The last year has been focused around COVID and preventing the spread. To date, Sierra View has had no cases of COVID transmission to patient