They may be a small team, but a mighty one
Collaboration is one of the ultimate keys for success for health care workers at SVMC's Endoscopy Department. They are a small but mighty team that work closely to provide endoscopic procedures for outpatients and inpatients. It's the level of professionalism and collaboration with other departments, doctor offices, and other health care facilities that allow this team to thrive and ensure that patients receive optimal care.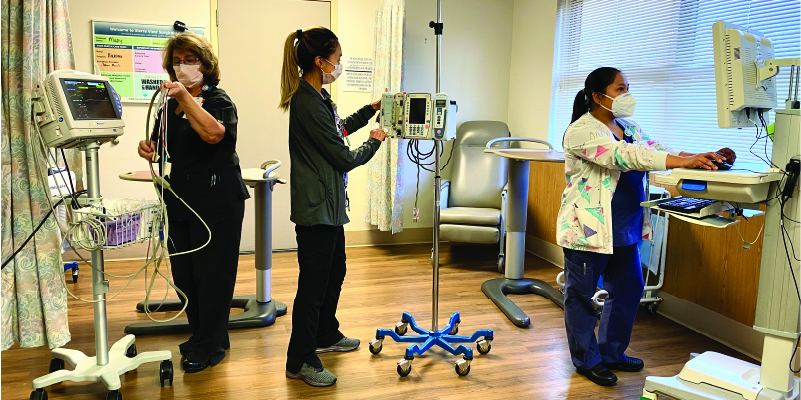 The charge nurse of this unit, Veronica Gutierrez, RN shared the most rewarding thing about working in endoscopy department. "Being the charge nurse and being able to help my fellow employees who share the same ethical values as I do is rewarding in itself," she says. "Being a resource for my team and knowing they can count on me, and that I have what it takes to help them in many ways, is impactful and rewarding."
What helps this team stay motivated to be the best versions of themselves is simply making a difference in their patients' health and experience while they are here. The Registered Nurses from this unit believe the community members they serve are some of the humblest and grateful people. When they seek endoscopic procedures, patients may come in nervous, but are appreciative of the care they receive. The team says patients regularly leave with a smile and say thank you, which goes a long way for this team that is full of nurturing personalities with a common desire to help those in need.