Breastfeeding Is Cause for Celebration at Sierra View
This week, the SVMC Maternal Child Health team is encouraging and promoting breastfeeding as we celebrate the globally designated Breastfeeding Week from August 1st-7th. In collaboration with Tulare County's First 5 Program and the SVMC Marketing department, Lactation Services team members are celebrating new moms by visiting with goodie bags and inviting them to a drive-thru event hosted by the WIC (Nutrition Program for Women, Infants, and Children) on Friday, August 13, 2021 in Porterville.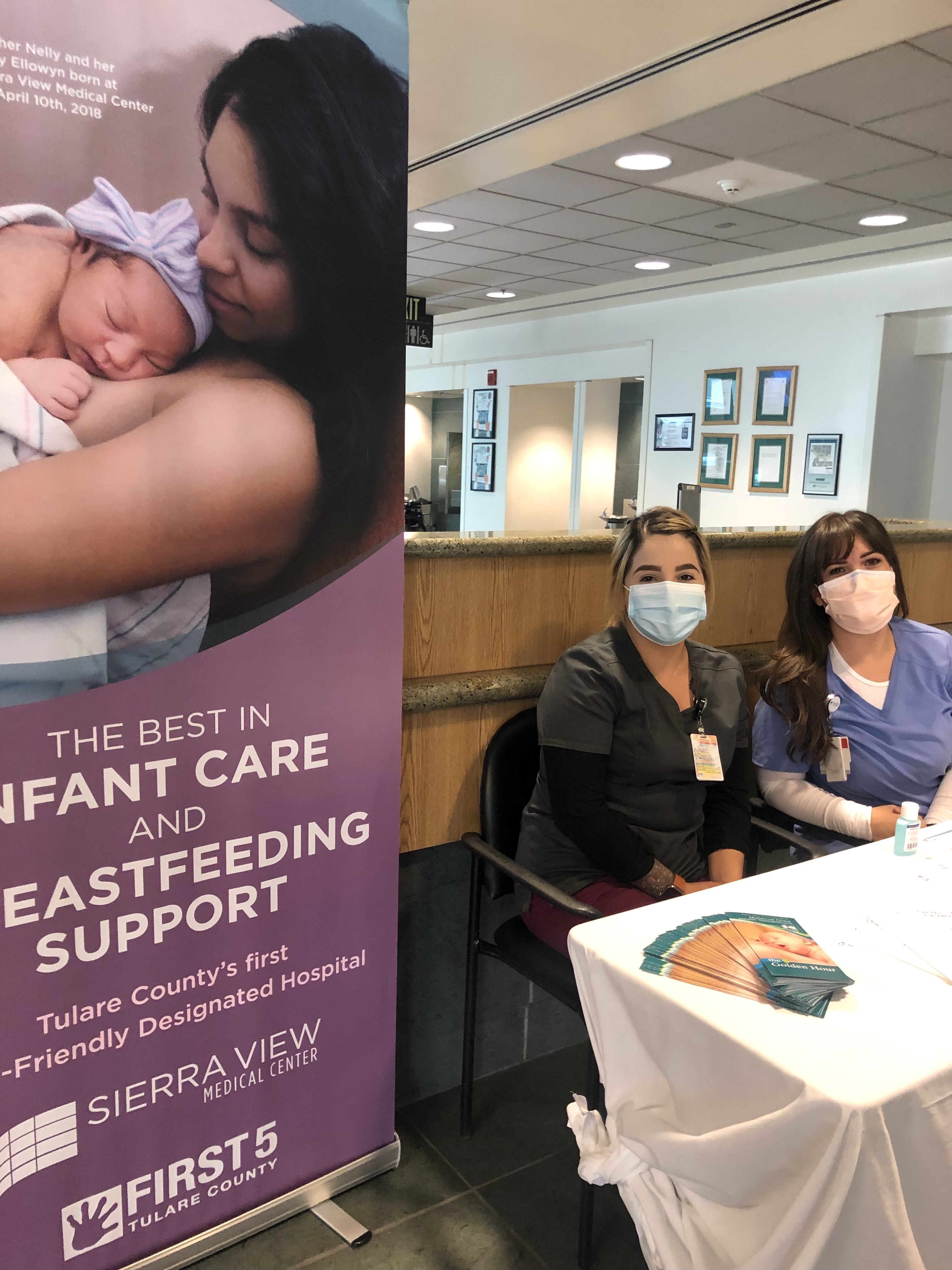 Lindsay Bailey is a Lactation Consultant working with new moms at our Birthing Center. She and Lactation Secretary Lorina Renteria stopped to say hello to a new local mom and her adorable newborn baby girl. During these types of visits, the Lactation Services team gets to have a whole lot of fun teaching new moms all about breastfeeding basics.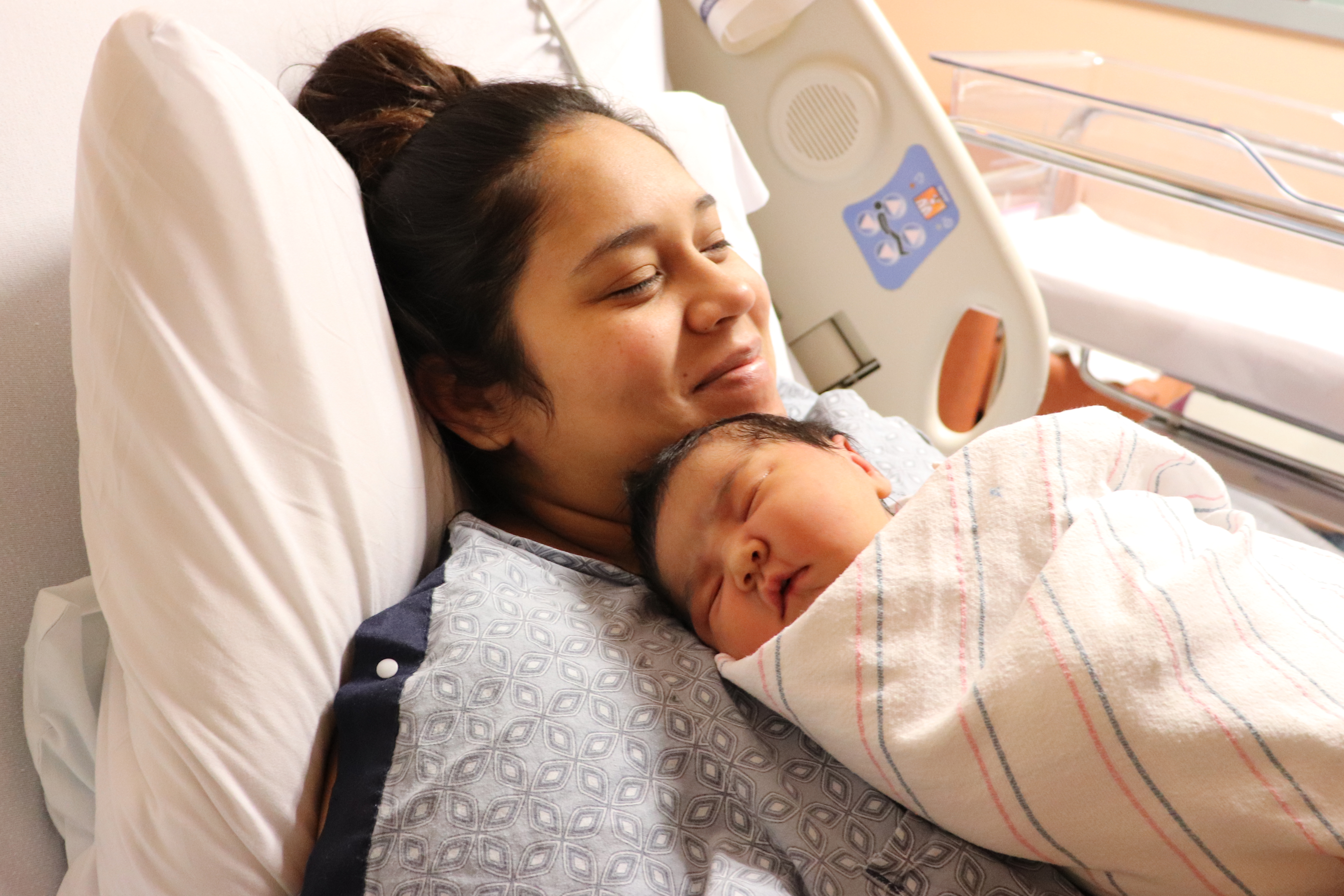 ​
​
"I think as moms, and as women, we internalize a lot of struggles, and we may feel like if breastfeeding doesn't work out perfectly that it's our fault," says Lindsay. "So it's nice to work with women and let them know that they're doing the best for their babies, and they have help available when they need it." Lindsay is part of a team of three Lactation Consultants, including Cathy Porter and Veronica Venegas. Together with Lactation Secretary Lorina Renteria, the team works closely with Sierra View's Labor & Delivery and PostPartum teams and RN Clinical Manager of Nursery Faye Cortes to ensure moms get the best breastfeeding resources.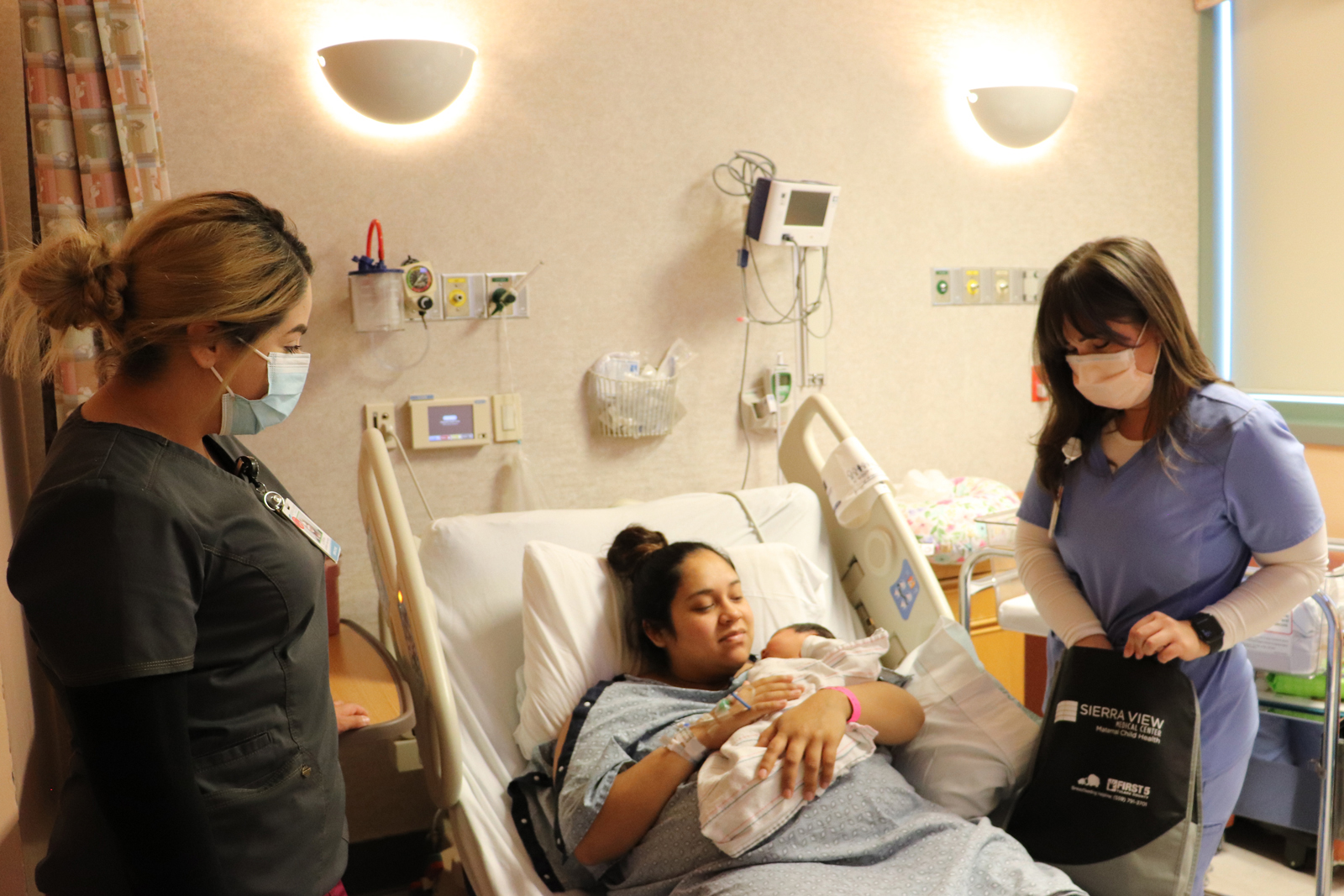 ​
The services Sierra View's Breastfeeding Center offers remind Lorina of her own struggles breastfeeding when she became a mom. "Our lactation consultants work with moms where they are. Moms will never feel pressured to breastfeed," says Lorina. She feels new moms are lucky to have so many resources available to them.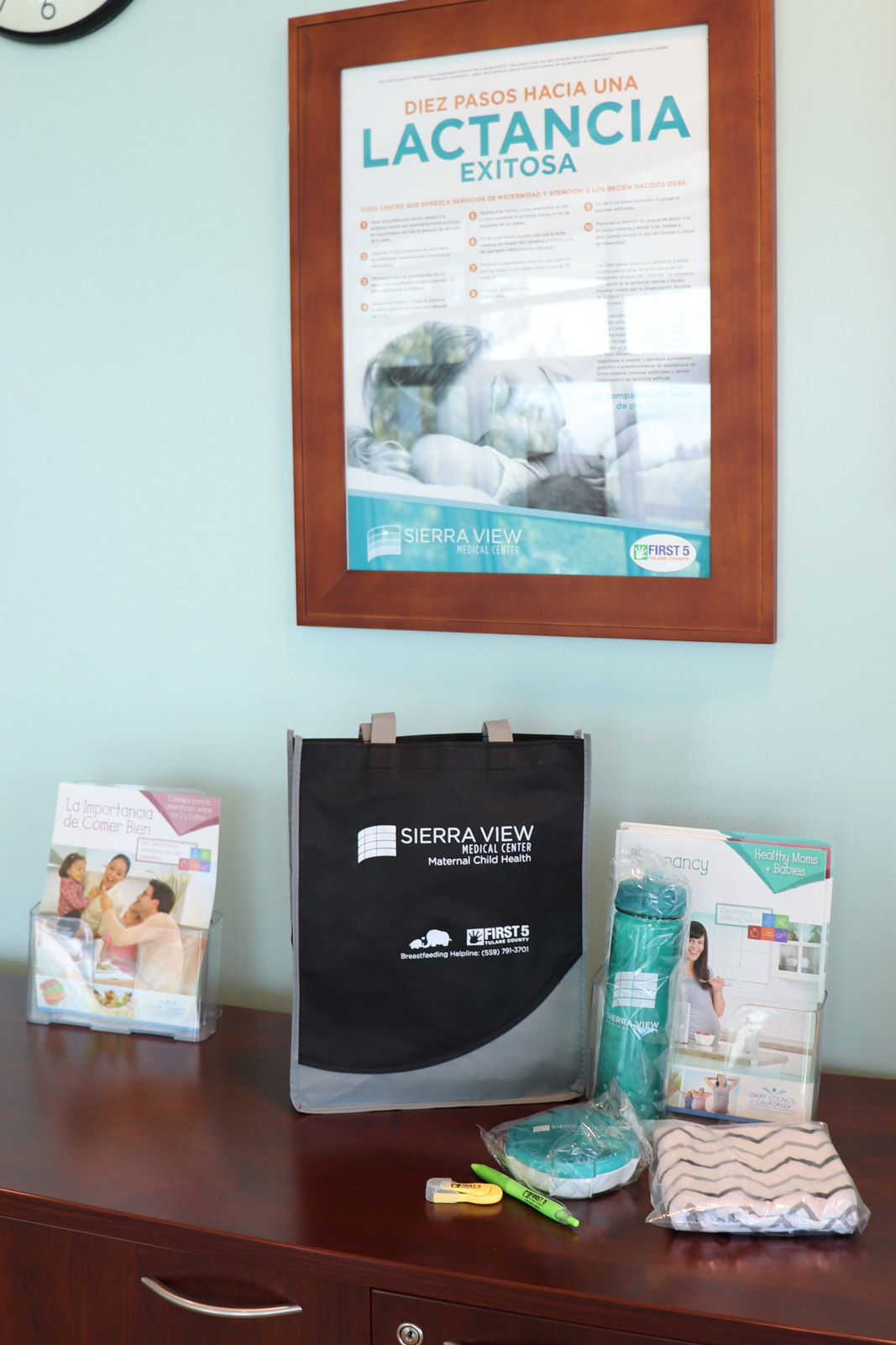 ​In addition to breastfeeding classes, individual support, and an informational website, the team offers a texting line where moms can receive helpful information and breastfeeding resources.
Learn more about the Sierra View Lactation Services team affiliated with First 5 at
www.sierra-view.com/breastfeeding
. To learn more about available First 5 Tulare County resources, please visit 
https://www.first5tc.org/parent-resources
.