Ladies of Faith & Others Donate to Our Front-Line
We are reminded of the generosity and kindness that surrounds us as several departments received bundled goodies including snacks on-the-go, candy, handcrafted messages and scriptures on February 9th. Silvia, who helped coordinate the donated act of kindness, belongs to a newly formed group, "Ladies of Faith," who donated baskets filled with individually wrapped candy packages and embellished prayer cards. Ladies of Faith is a local network of community members seeking to do good locally. Their organization formed soon after the Porterville Library Fire of 2020.
Also included in the donation were handwritten notes and beautifully crafted standing boards that displayed words of encouragement all created by 5th grade students of R. J. Neutra Elementary School. This elementary school is located on the Naval Air Station Lemoore Base, located in the San Joaquin Valley in Kings County, California.
The Ladies of Faith also partnered with the Porterville Coordinating Council who donated sweet and savory pre-packaged snacks. Silvia then worked with Colleen Wilson, SVMC's HR Manager of Talent Development, Performance and Retention to coordinate the donations' arrival.
Staff members welcomed the donations at the Sierra View loading dock and they were then carefully prepared for distribution to more than 12 departments throughout the hospital. In many instances, it's our Chaplaincy members with their kind demeanor who volunteer their time to take donations to those delivering patient care and have done so throughout the pandemic.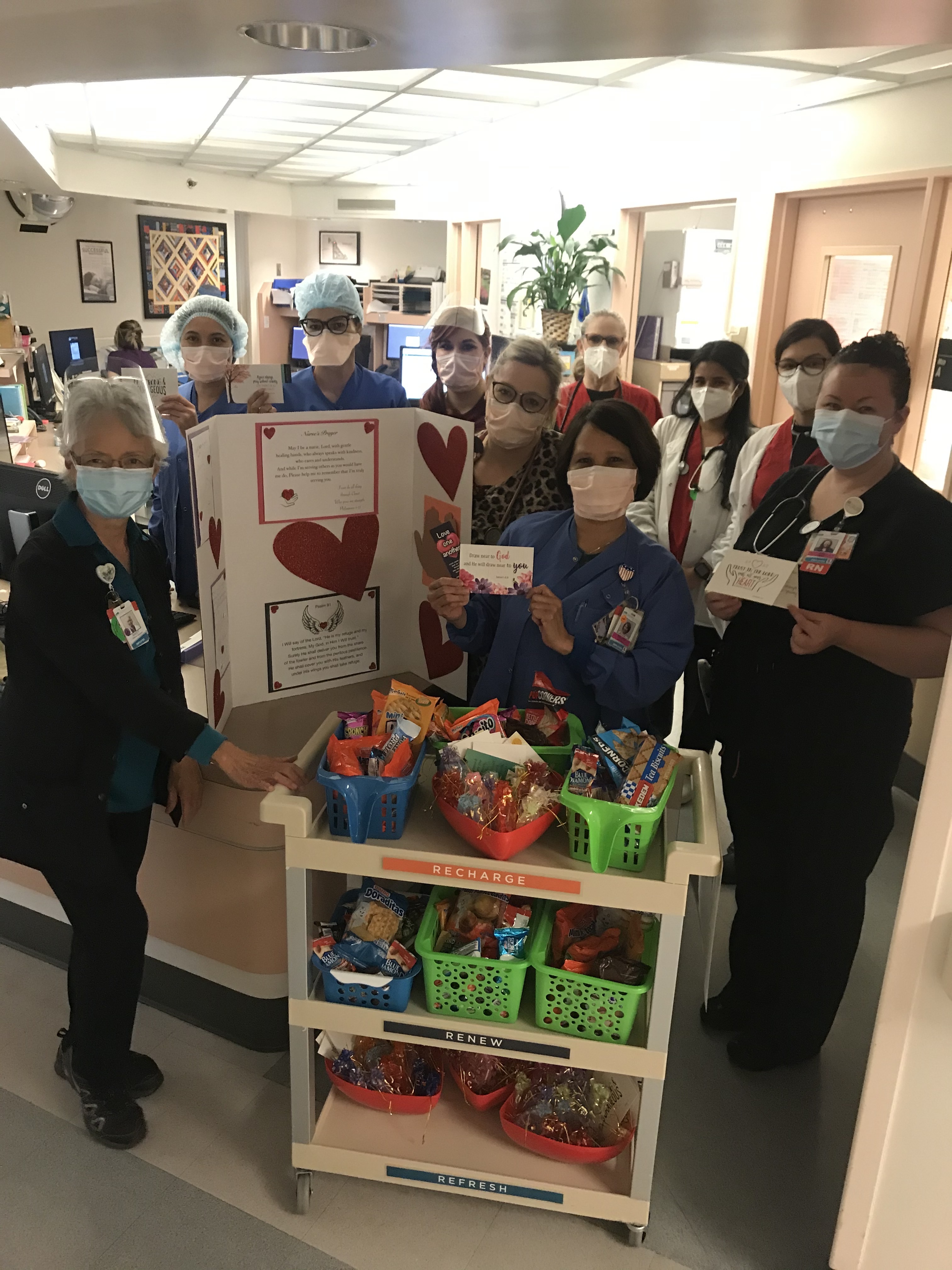 This is not the first time Silvia has served her community by putting forth her time in support of the hospital; she volunteered in our Emergency Department before the pandemic and was happy to lead the coordination of today's group donation effort.