CEO Message: Giving Thanks
This Thanksgiving season, I would like to express my heartfelt gratitude for our employees, medical staff and volunteers, for their tireless commitment and service to Sierra View Medical Center (SVMC). I want to thank our SVMC caregivers and support staff for working so hard in the face of the current staffing shortages healthcare workers in all areas of the state are experiencing in addition to these already challenging times.
To everyone who works in healthcare, thank you for showing up to care for others. I hope that you and your families continue to stay safe, strong, and healthy. Healthcare workers are the most valuable asset in the healthcare system. Each day, these brave men and women come to work to face the risks associated with the delivery of healthcare to our community and to keep our health system strong and cohesive. We are grateful for their selfless service.
​This year when giving thanks, in light of everything going on at home and around the world, please know that even the simplest act of kindness can make all the difference to those around you. I challenge each of us to practice giving a little gift of kindness and grace to those around us with more patience this holiday season.
​We are so fortunate to have a community of dedicated caregivers who work hard with compassion and respect for those around them. From our team at Sierra View Medical Center, we wish everyone a wonderful and safe Thanksgiving holiday.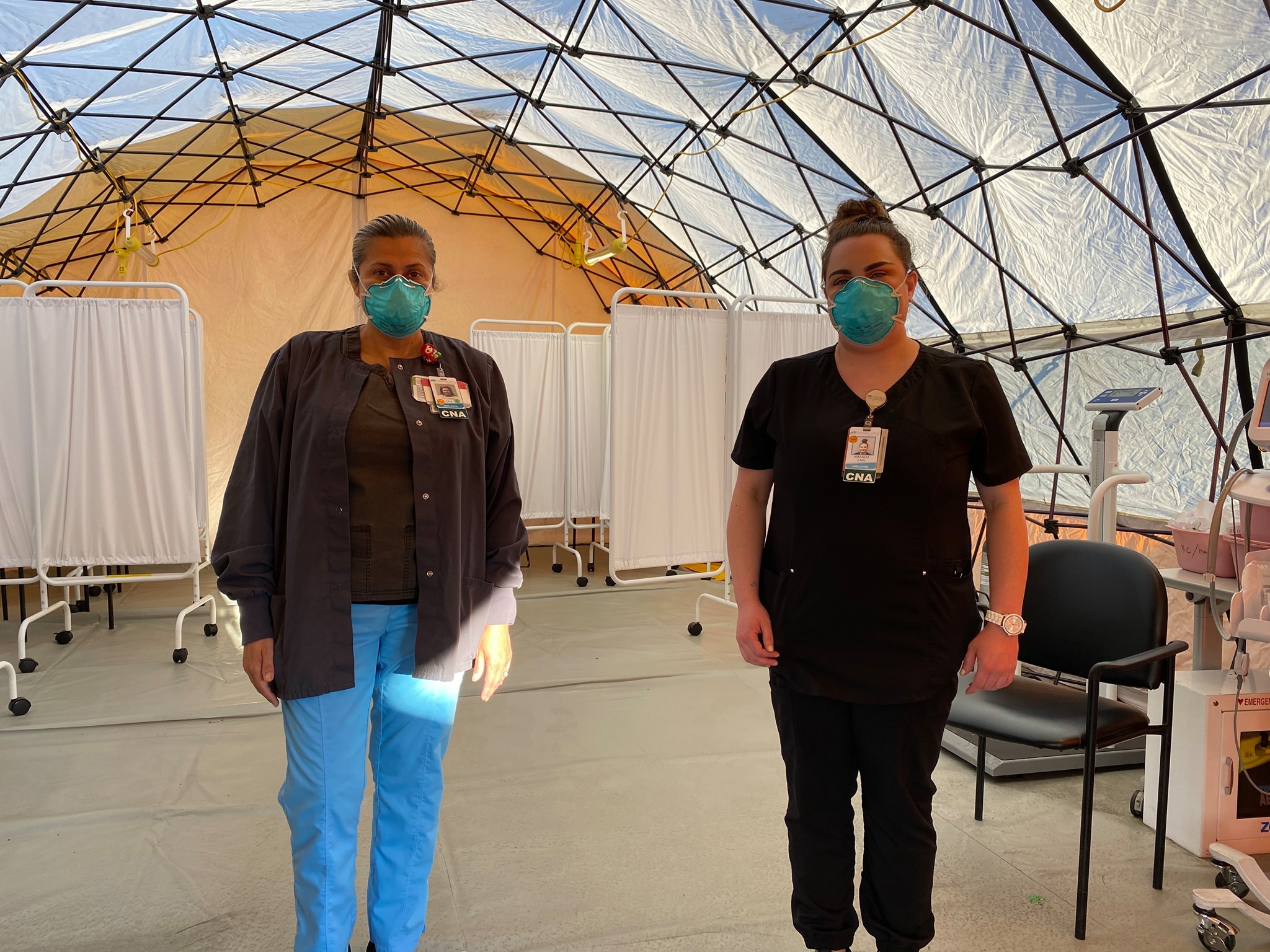 Photo Captions:
(Photo 1) Earlier on during this pandemic, health care workers helped with several clinical staff from within our emergency use tent. The tent is no longer up.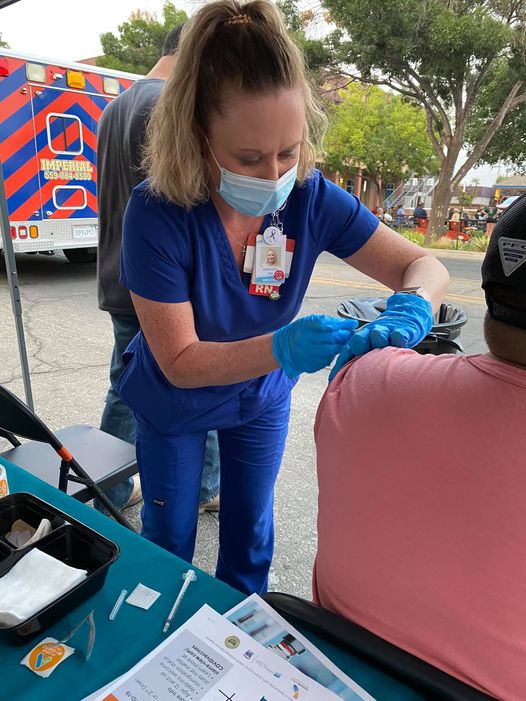 (Photo 2) Registered Nurse Amanda Bennett helps vaccinate a community member at a vaccination outreach pop-up event.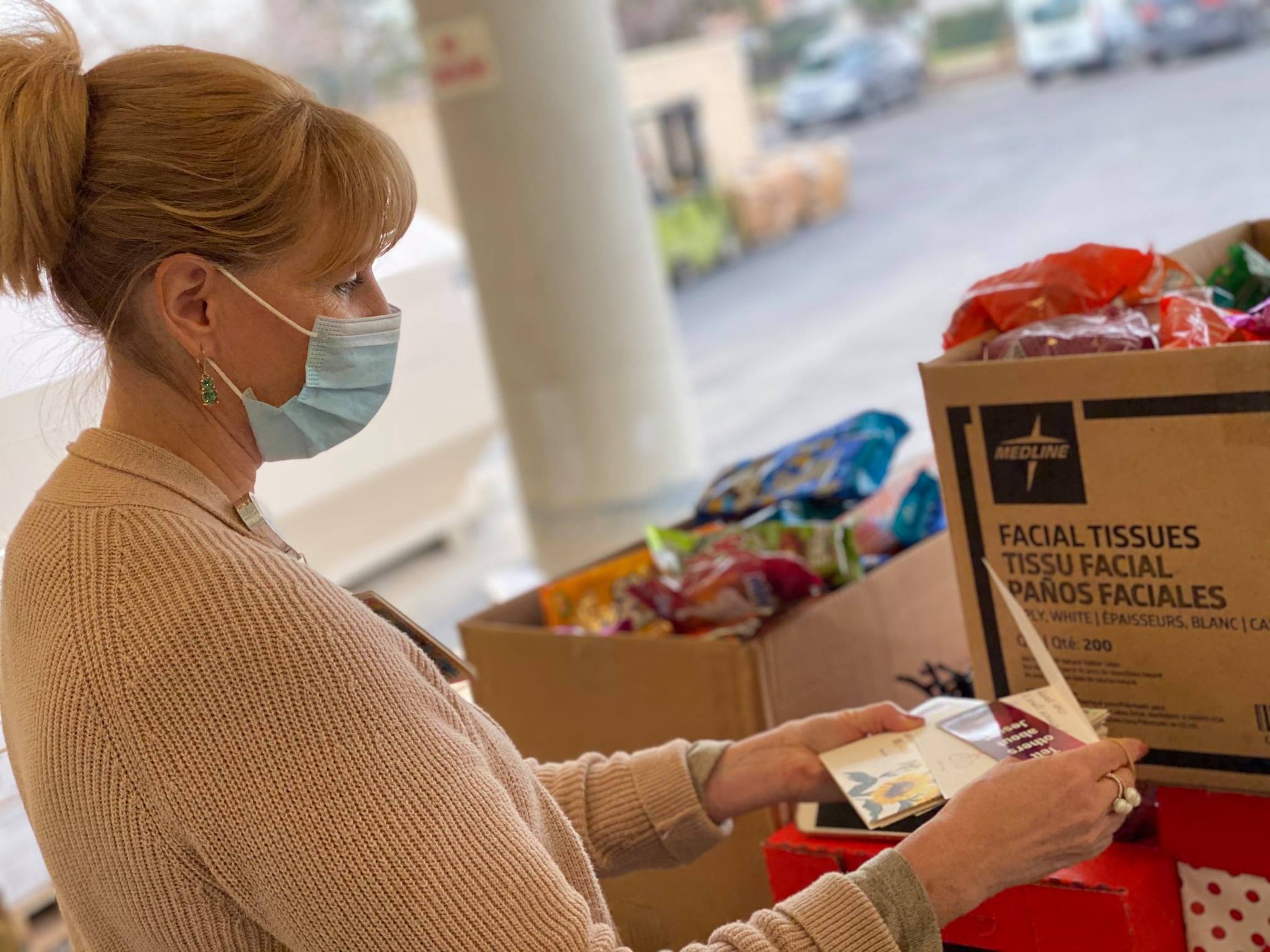 (Photo 3) HR Manager Colleen Wilson helps distribute community donations for health car workers.