Getting Back to the Things You Love (Heart Month Patient Story)
This story makes mention of heart attacks and heart care. Patients should never delay emergency care if they suspect they are having a heart attack. To learn more, please visit https://www.heart.org/en/health-topics/heart-attack.
A pain in her chest made Tessie Raping wonder what was going on inside her. Was it a heart attack? It couldn't be, she thought. It didn't seem strong enough of a pain to call the ambulance, so she decided not to do so. She went about her day in the winter of 2021.
Having recovered from a stroke years earlier, Tessie had since been working on finding joy in the little things in her life. She is a 66-year-old mother of two and grandmother of four living in Porterville, California. She moved to the U.S. from the Philippines in 1976 and retired following a nearly 35-year-career working for a local medical instruments manufacturer. Even though she is retired, Tessie keeps busy. She spends time playing mahjong with her friends and, when possible, also spends time with her grandchildren. Tessie hoped the chest pain would not return. When it did, she began to wonder if something was wrong with her. It was time to call her doctor.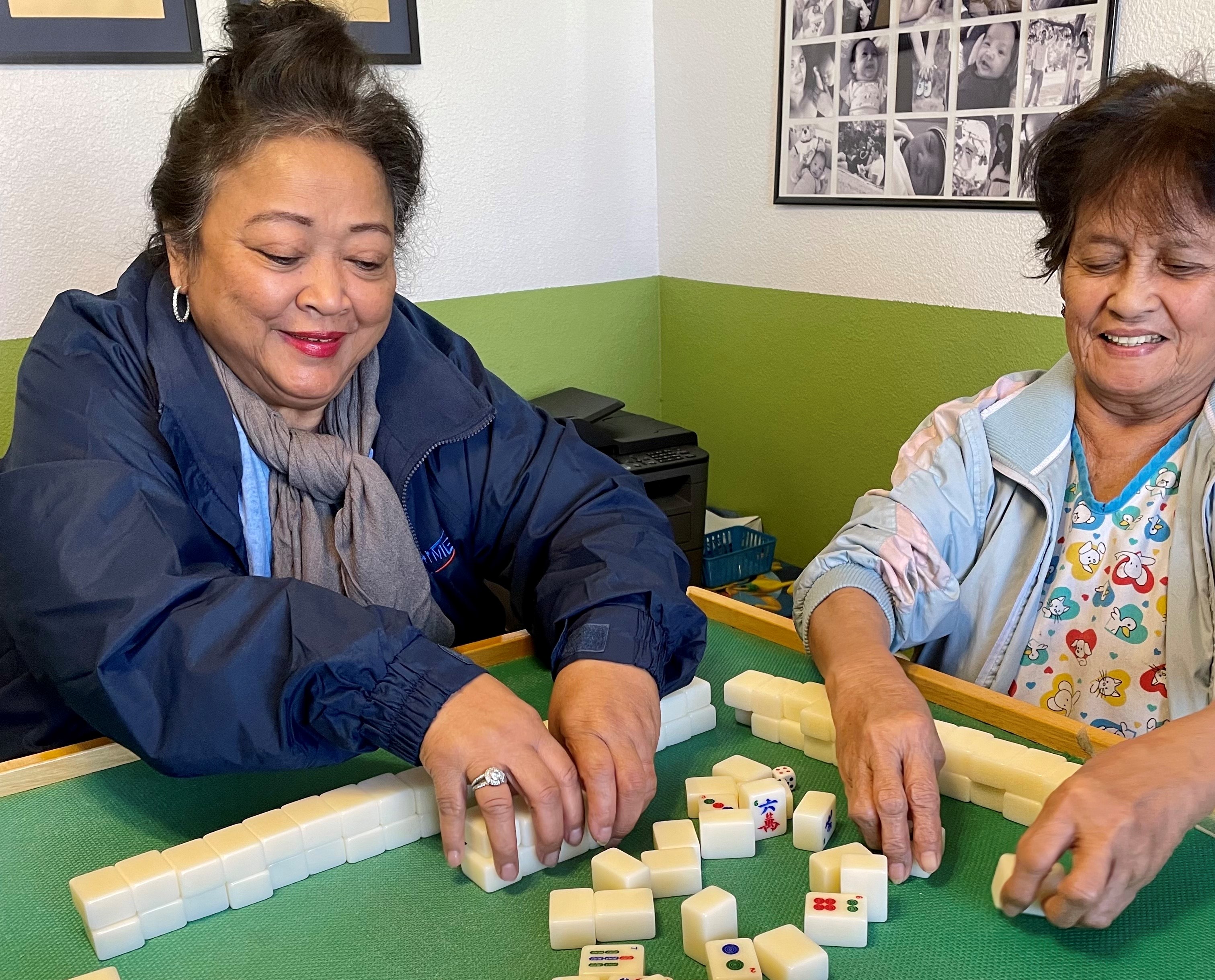 Tessie Raping spends much of her free time playing mahjong with friends and her sister Maxima (right).
Fearful that she may be told she had a serious heart condition, Tessie visited her primary care doctor. She was soon referred to local cardiologist Dr. Nallathamby Thayapran, M.D., F.A.C.C. who performs procedures at Sierra View Medical Center's Cardiac Catheterization Lab. When Dr. Thayapran met Tessie, he could tell she was apprehensive about the following steps to follow in relation to her heart care. "Initially, she was a little scared," says Dr. Thayapran. After listening to Tessie's concerns, Dr. Thayapran recommended a non-invasive heart test that produced abnormal results. The next step in Tessie's care included performing a coronary angiogram.
Coronary angiography is a procedure that uses x-rays to see how blood flows through the arteries in the heart. Before the procedure, patients receive a mild sedative to help them relax. Then, the cardiologist inserts a catheter through the arm or groin to position a catheter through an artery to see if there are any blockages to blood flow.
Tessie knew that her test results could mean her life would need to change in ways she didn't want to think about. She feared she may need even more heart procedures or need to put her hobbies and activities aside. Her fears subsided when she was met by a friendly Sierra View Medical Center staff at the cardiac catheterization lab. Dr. Thayapran explained everything to her clearly. She soon was at the cardiac catheterization lab to receive the diagnostic care she needed in December 2021. The coronary angiogram performed on her lasted no more than an hour. Tessie waited in the hospital for another four hours to rest.
Following the procedure, Tessie was free to go home. "Normally, before the cath lab started, we used to send heart patients like Tessie to Bakersfield or Visalia almost an hour away," says Dr. Thayapran. Now, Porterville residents can enjoy specialty heart care locally. Tessie was home within 15 minutes after she left the hospital. "I was treated in an excellent way when I was there. All the staff was really helpful to me," says Tessie. Dr. Thayapran regularly works with Sierra View's multidisciplinary team of nurses and technologists to care for patients like her.
In the days to follow, Tessie waited to hear back from Dr. Thayapran.
Tessie's daughter Annabelle Garcia is a Case Management Utilization Review Nurse at Sierra View Medical Center. Annabelle says her mother tried to keep busy playing card games with her friends while she waited for news. Good news soon arrived when Dr. Thayapran called to tell her there were no blockages and her heart was healthy. Because Tessie also suffers from diabetes and high cholesterol, the good news gave her a renewed sense of optimism to keep taking steps to improve her health. "I'm excited that there was a way for her to get this test," says Annabelle. "She's happier knowing she has less to worry about," she says of the imaging services available through the cardiac catheterization lab.
Non-invasive procedures like coronary angiograms or echograms can help patients find additional heart care as needed. February is Heart Health Month and Dr. Thayapran recently spoke with Tessie. Knowing she has a healthy heart gives Tessie one less thing to worry about, and she is ready to focus on the next mahjong game she will play with her friends.
To learn more about a variety of health services available at Sierra View Medical Center including heart care, community members may visit www.sierra-view.com.
Disclaimer: Individuals who feel chest pain should seek medical attention as needed. For those experiencing acute symptoms, we recommend calling 9-1-1 or reaching out to a doctor or primary care provider. We remind community members not to delay care and Sierra View Medical Center adheres to all necessary COVID-19 safety standards to provide a safe environment for community members to seek emergency care and diagnostic services.
The SVMC Cardiac Catheterization Lab is licensed by the California Department of Public Health (CDPH) and the team offers specialty heart care services where cardiologists can provide diagnostic and preventative services including pacemakers, echocardiograms and coronary angiograms as well as treat conditions with services like pacemakers and stents.
Sierra View Medical Center also features the latest in stroke care and is certified by The Joint Commission as an Advanced Primary Stroke Care Center. In 2021, The American Heart Association and American Stroke Association recognize Sierra View Medical Center for its continued success in using the Get With the Guidelines® – Stroke and Target: Type 2 Diabetes™ programs. Learn more by visiting www.sierra-view.com.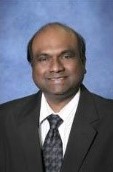 Dr. Nallathamby Thayapran, MD-FACC is a local cardiologist with more than 20 years of experience. He performs cardiac procedures in California's Central Valley in the communities of Porterville, Bakersfield and Visalia. Dr. Thayapran is one of four cardiologists with privileges to serve at Sierra View Medical Center's Cardiac Catheterization lab. He is joined at the cath lab by Dr. Ashok Behl, MD; Dr. Bindusagar Reddy, MD-FACC and Dr. Ankar Gupta, M.D.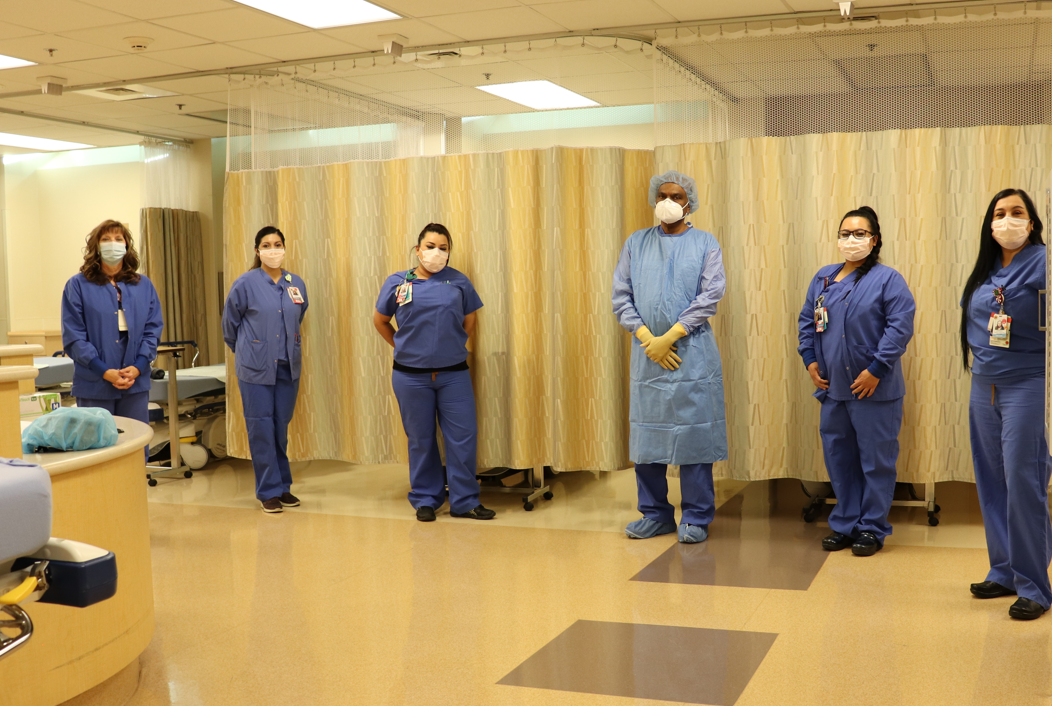 Dr. Nallathamby Thayapran, MD-FACC and members of the Cardiac Catheterization Lab. Team members include registered nurses and interventional radiology technicians and cath lab technologists.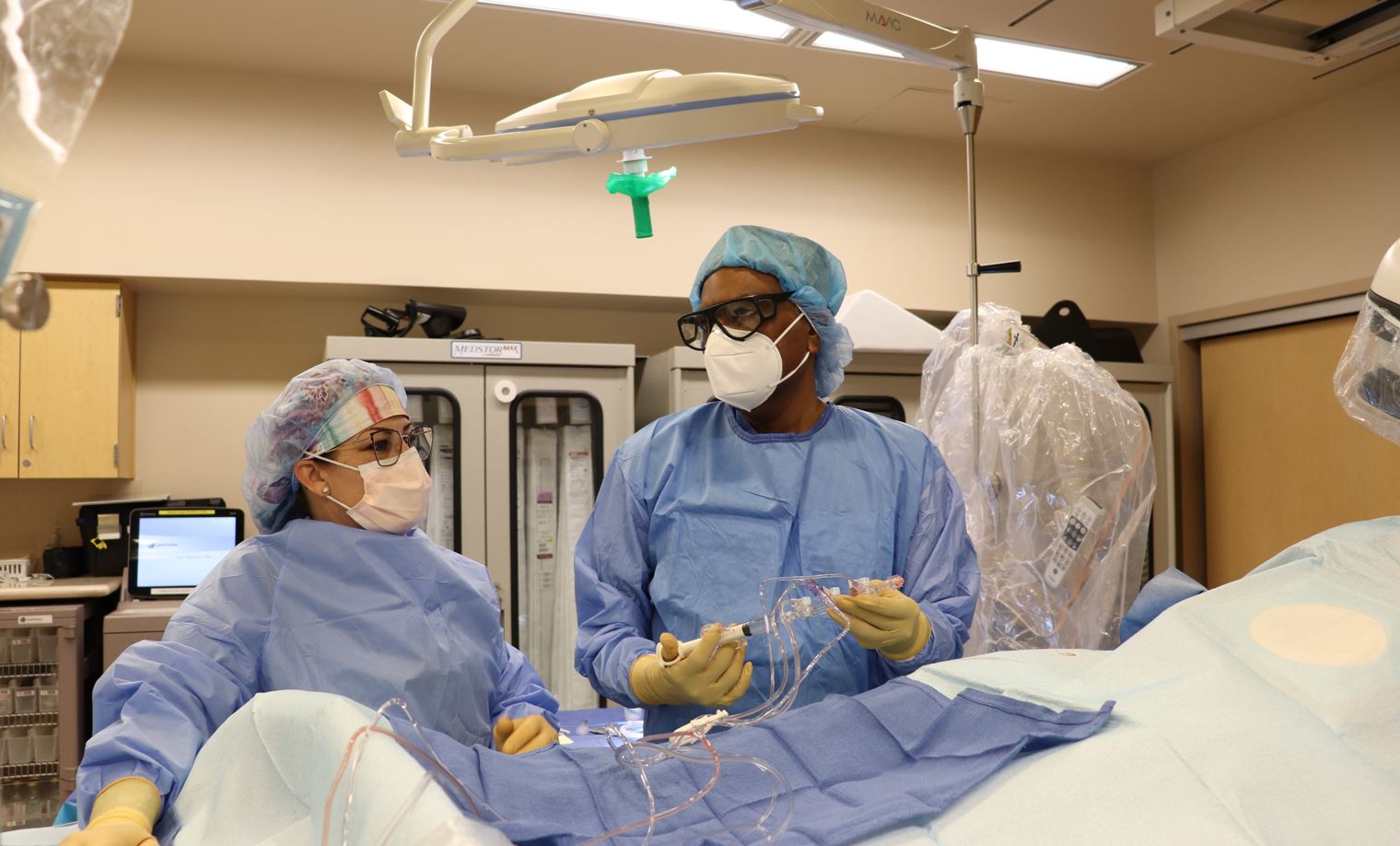 Dr. Nallathamby Thayapran, MD-FACC discusses a procedure with a member of Sierra View Medical Center's cath lab.