Zonta Scholarship in Memory of Late SVMC Lab Team Member Marcia Brown
Scholarship season was extra special this year as the Zonta Club of Porterville held its Scholarship Awards Program where the first-ever Marcia Brown Scholarship was awarded in memory of our late SVMC Lab Team Member. The scholarship is given to a Porterville High School senior Anahi Ramos who plans to major in the health care field in college.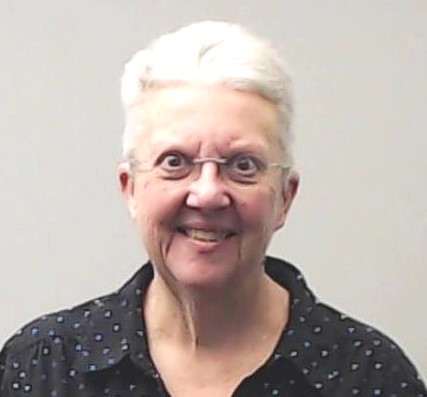 In addition to being known for her many years of service at Sierra View Medical Center, Marcia was an active member of the Porterville Zonta Club and chairperson of the Scholarship Committee until her untimely death in September of 2021. Marcia attended Porterville High School herself before becoming a Clinical Lab Technician at Sierra View Medical Center. This scholarship was made possible by community donations received by Zonta in Marcia's name. We remember Marcia and are grateful that our community does as well.
To learn more about Zonta's Scholarship Program, please visit: https://zontaclubofporterville.org/scholarships/
Read the Porterville Recorder Article online: https://www.recorderonline.com/gallery/zonta-club-presents-scholarships/article_b8a8d08a-c7fb-11ec-b985-cfda610cdded.html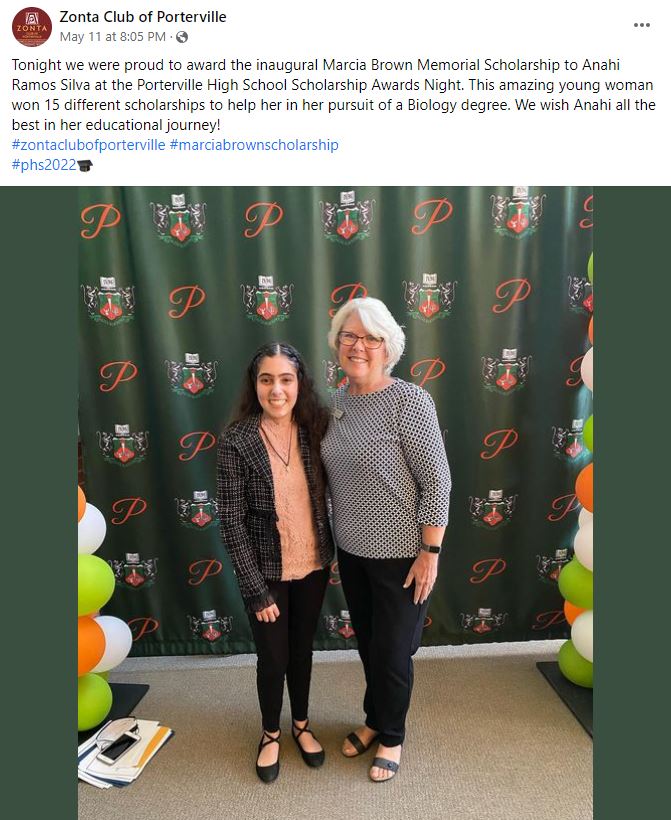 Facebook image of scholarship being awarded recently.