Sierra View Leader Recognized for Community Excellence: Alida Verduzco Silva
Our organization was very well represented at Tulare Kings Hispanic Chamber of Commerce's Annual Awards. Every year, the TKHCC recognizes members of our community for their many contributions to making Tulare and Kings Counties better places to live.
Marketing & Community Relations Manager Alida Verduzco Silva is part of SVMC's Leadership Team and was recognized this year with a nomination for TKHCC's 2021 Community Excellence Award. Verduzco Silva assumed the newly created role at Sierra View a year ago and has made strides to help increase awareness about our services and build partnerships across many community organizations always with a team approach in mind. While she did not win the prize, we are celebrating her as a finalist for the award and we congratulate all TKHCC award winners and nominees.
For Sierra View Medical Center, collaborating with region-wide chambers and other organizations is just one way in which the local health care district is expanding awareness about the services rendered in Tulare County's South Valley area. Every time a member of SVMC's staff or Leadership Team advocates for Sierra View, they are advocating for our patients and community members.
"The nomination is an honor that I get to share with my community and organization," says Verduzco Silva. "I feel fortunate to work with many colleagues and community partners who continue to find ways to say yes to improving Porterville and the entire Central Valley."
Joining Verduzco Silva as she received her finalist award were SVMC's Director of Marketing, Public Relations and Foundation Kimberley Pryor-DeShazo, VP of Human Resources and Marketing Tracy Canales, friends and other SVMC colleagues. Verduzco Silva is part of a Marketing & PR team of four and regularly works closely with dozens of hospital departments and numerous community organizations.
Established in 1993, the Tulare Kings Hispanic Chamber of Commerce seeks to promote business development and growth of business within the Hispanic Community for the purpose of mutual economic benefit. The TKHCC represents the interest of over 10,000 Hispanic businesses around Tulare county. To learn more about the Tulare Kings Hispanic Chamber of Commerce, please visit https://www.mytkhcc.org.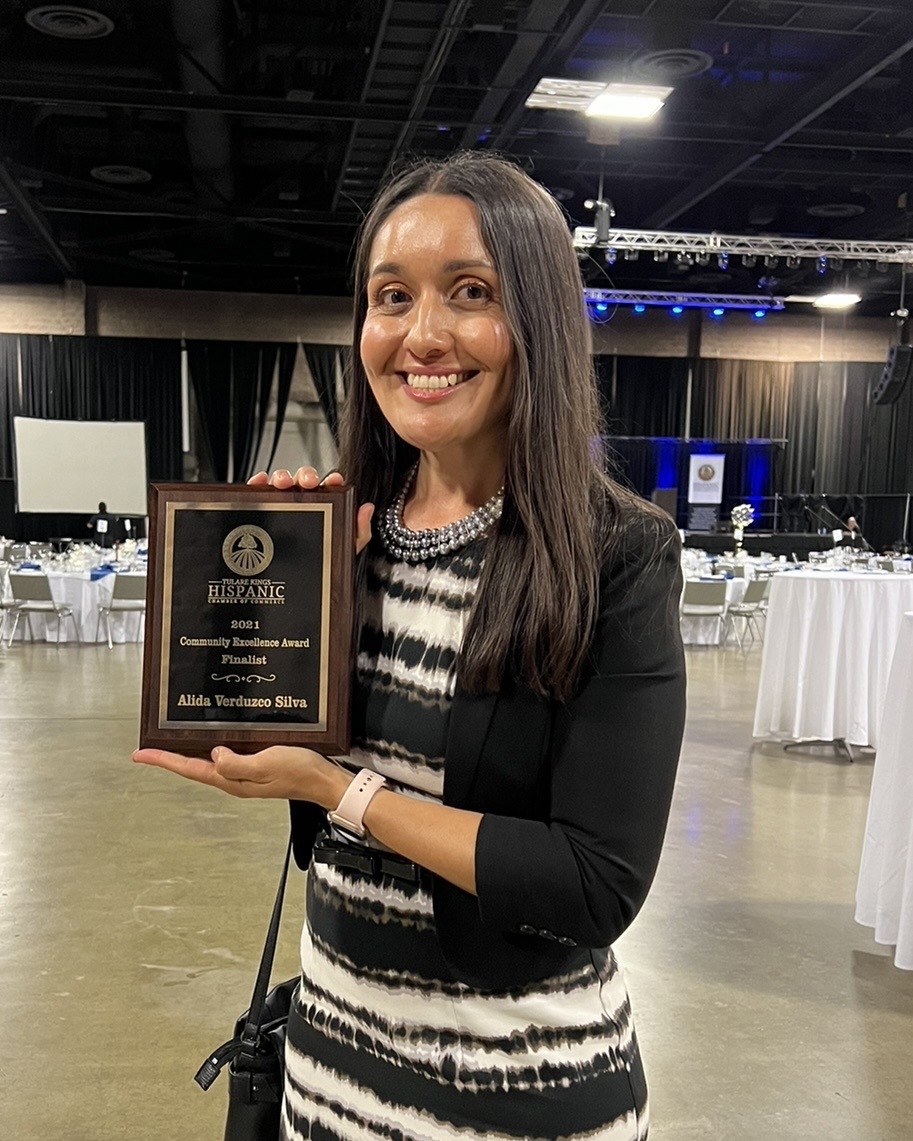 SMVC Marketing & Community Relations Manager Alida Verduzco Silva hold her Community Excellence Finalist Award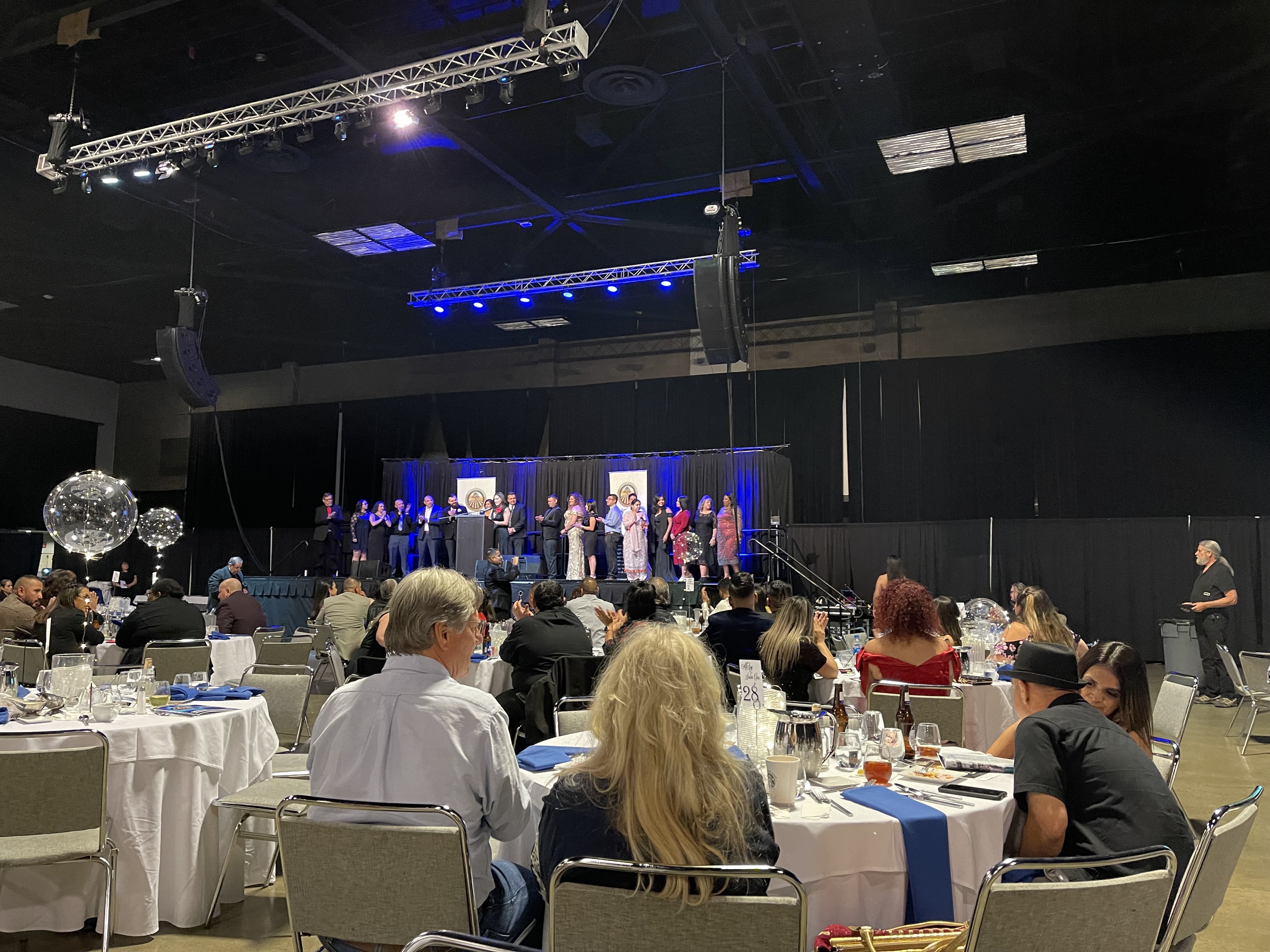 In addition to recognizing Tulare and Kings County businesses, the Tulare Kings Hispanic Chamber of Commerce installed new board members.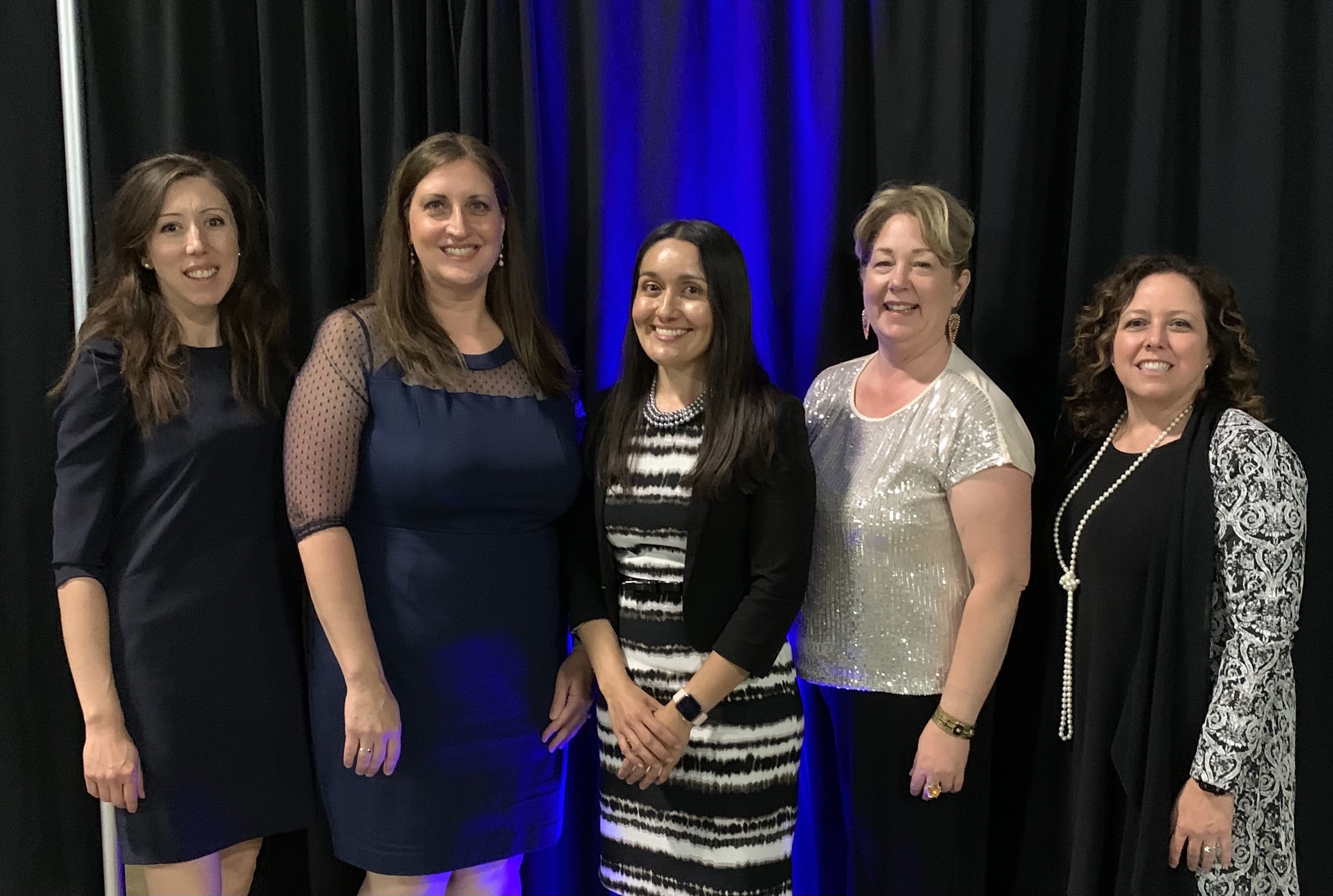 Alida Verduzco Silva (center) with the SVMC Marketing Team (from left: PR Specialist Malynda Parsons and Marketing & PR Director Kimberley Pryor-DeShazo) and colleagues and SLT leadership (from right: VP of HR & Marketing Tracy Canales and Manager of Bridge Services Devon Merritt-Barlow).