Welcoming Third Graduate Medical Education Class, Achieving a Full House of 40 Resident Physicians
Sierra View Medical Center has a lot to celebrate this GME Professionals Day, as a significant milestone in medical education has been reached. Welcoming its third Graduate Medical Education (GME) class, SVMC has reached its full capacity of 40 resident physicians. The SVMC Internal Medicine Residency Program, a cornerstone of the Graduate Medical Education initiative, is driven by a commitment to fostering expert patient care, professional development, and community well-being.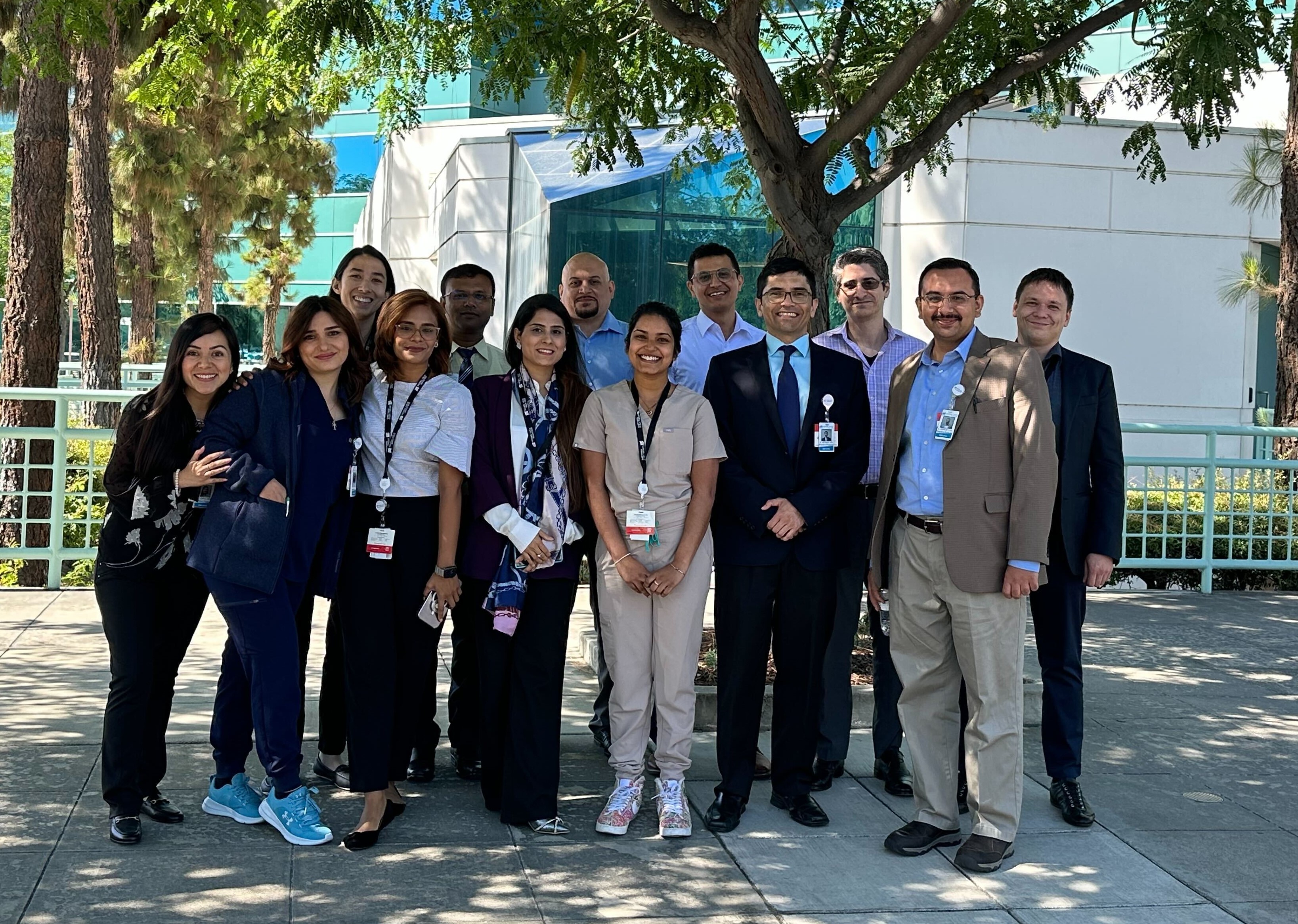 Reflecting on the program's remarkable journey, Jeff Hudson-Covolo, DNP, RN, NEA-BC, FACHE, Founding GME Designated Institutional Official & Chief Academic Officer, shared, "The GME Program was an incubation idea in 2017 and was presented to the Board of Directors with unanimous support. From that initial concept to the first residents starting on July 1, 2021, there was tremendous work that had to be done to get ACGME to approve the residency program and prepare the organization and community. The Porterville physician community and beyond has been exceptional at supporting the program. The residency program was a catalyst of the need for primary care in the area and to strengthen the numbers of graduating internal medicine physicians in the Central Valley and the state of California."
Accredited by the Accreditation Council for Graduate Medical Ed­ucation (ACGME), SVMC's Internal Residency Program boasts a comprehensive and fully accredited curriculum that nurtures competence across diverse skill sets while instilling lifelong learning habits. Rooted in the principles of patient care and career advancement, the program cultivates residents to become outstanding clinicians who make a lasting impact on the healthcare landscape.
Dr. Paul Watanakunakorn, GME Program Director, emphasized the vital role of local medical education in enhancing healthcare workforce capabilities and elevating patient care standards. "Having Graduate Medical Education locally here in Porterville plays a vital role in fostering a highly skilled healthcare workforce and advancing medical expertise, thereby enhancing the overall quality of patient care and meeting the region's growing healthcare needs," said Dr. Watanakunakorn.
Meet the Chief Residents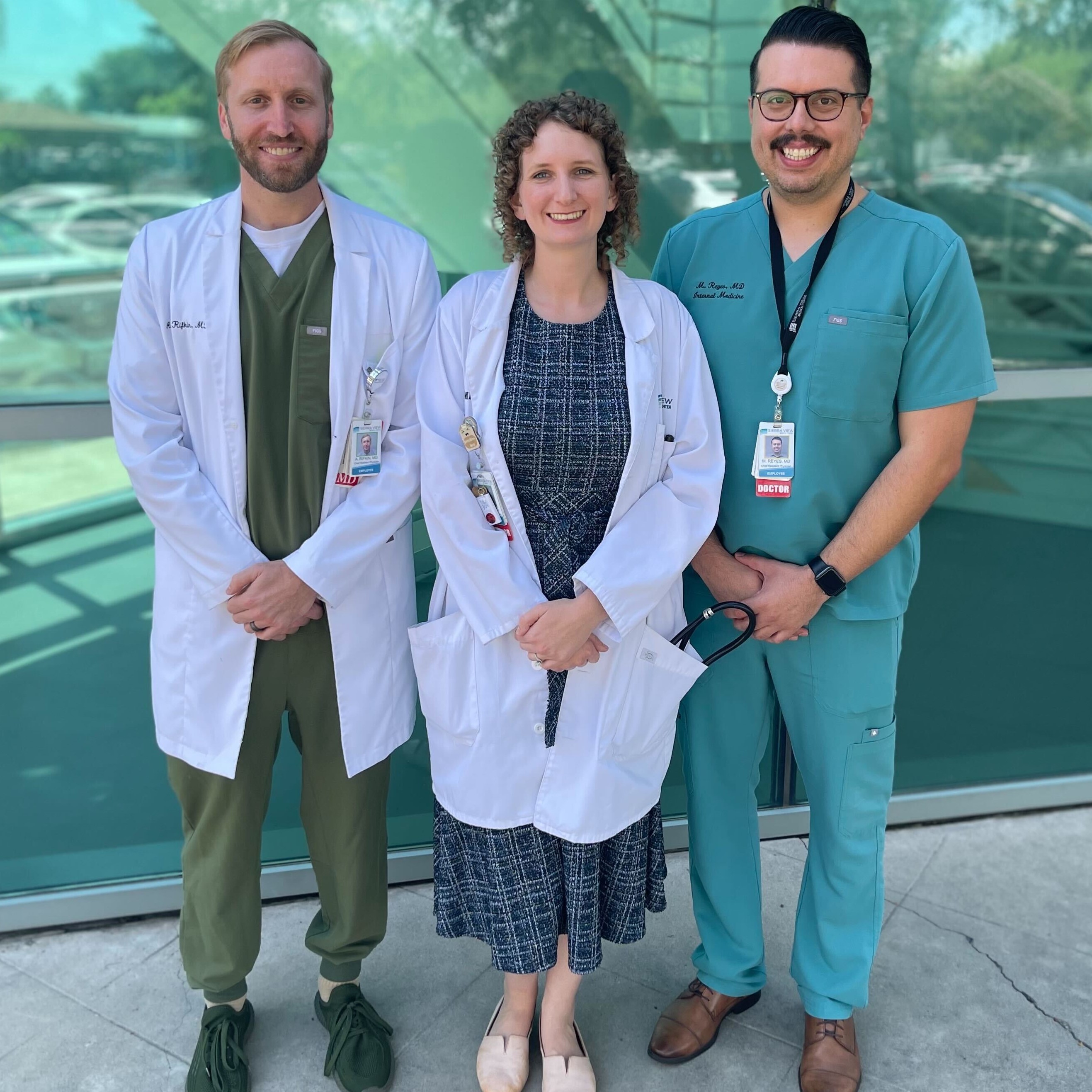 The program's three Chief Residents, Dr. Victoria Lopez, Dr. Michelangelo Reyes, and Dr. Austin Rifkin, serve as leaders and mentors within the residency program. Chief Residents play a pivotal role in guiding their fellow residents, offering advice, addressing questions, managing scheduling, and undertaking various administrative leadership responsibilities.
Dr. Michelangelo Reyes, originally from Arizona, found his calling in community-based medical programs, particularly those serving rural and underserved areas. He chose SVMC's Internal Medicine Residency Program due to its alignment with his goals. "Sierra View has made me feel at home," Dr. Reyes remarked. " The people and staff here are amazing, and I feel fortunate to be a part of the culture and community."
For Dr. Victoria Lopez, being part of SVMC's residency program is both a professional honor and a personal commitment. As a fourth-generation dairy farmer by heritage, Dr. Lopez's connection to the Central Valley influenced her decision to stay local. "I hoped to stay in the Central Valley for my training and career so that I can serve my community and give back to the family that has cherished me so well," said Dr. Lopez. As she nears the completion of her residency, Dr. Lopez expressed her pride in helping shape SVMC's program to better serve the Valley's healthcare needs.
Dr. Austin Rifkin, a native of West Linn, Oregon, was nudged into the world of medicine from a sports injury. His focus on enhancing patient-doctor interaction and patient education resonates with SVMC's patient-centered approach. Dr. Rifkin chose SVMC due to its family-friendly atmosphere and strong sense of community. " In an ever-changing healthcare landscape, SVMC has succeeded in preserving a sense of family for both patients and staff, a rarity nowadays," said Dr. Rifkin. "At Sierra View, healthcare professionals have the chance to create lasting impacts in the community they serve." ­
Building the Next Generation of Physicians
"The mission of our Internal Medicine residency program is to provide exceptional medical training for our resident physicians which is not just limited to medical knowledge but to invest and support every single resident to become well equipped to practice standard of care using evidence based medicine," said Dr. Nashwan Obad, GME Associate Program Director. "Together, we are building a program that will have an ever-lasting impact on our community and patient care throughout Porterville, Tulare County, and the Central Valley as a whole."
Year after year, the transformation of residents has been a source of immense pride for the medical center. As the journey unfolds from eager learners to confident professionals, witnessing their dedication and growth is a privilege that resonates deeply with Brandi Homes, the Internal Medicine GME Residency Coordinator. "Witnessing the residents' transformation year to year has been incredibly rewarding. The journey alongside them, from eager learners to becoming confident professionals is such a privilege. Seeing their dedication and growth is a glimpse into the meaningful impact they will make in healthcare."
Sierra View Medical Center continues to exemplify its commitment to advancing medical education, nurturing healthcare professionals, and enhancing patient care outcomes in the Central Valley. The third GME class marks another significant stride toward building a healthier, more resilient community.