Sierra View & Java Express Partner to form the Perfect Blend
One of the newest places to get a cup of delicious coffee and a warm smile is from Sierra View Medical Center (Sierra View). The hospital has collaborated with locally owned Java Express, to offer employees and visitor's coffee, tea, specialty drinks and assorted pastries right from the main floor of the hospital.
 "As a community district hospital, it was our goal to partner with an established local small town coffee business who would complement our mission of serving the residents of Porterville and surrounding communities," said Director of Food and Nutrition, Zaelin Stringham, MS, RD. "Java Express is an excellent fit and it has been wonderful having them here at Sierra View."
Java Express joined Sierra View Medical Center to operate the hospital's former "Coffee Corner" where healthcare workers, patients and visitors can get their pick-me-ups or fuel up with a sweet treat. Java Express is inside the SVMC lobby near the main waiting area of the hospital, at 465 West Putnam Avenue, Porterville, CA and is open daily from 6 a.m. to 8 p.m. 
"Expanding the business has been something that I have wanted to do for quite some time and the opportunity to do so came along when Sierra View was advertising for a local business to operate their coffee corner space," Java Express Owner, Erica John said. "I want to thank all of our customers for the support, as they have been eagerly waiting for us to open new locations. Java Express at the hospital is easy to access for anyone who lives on this side of town or drives near this area."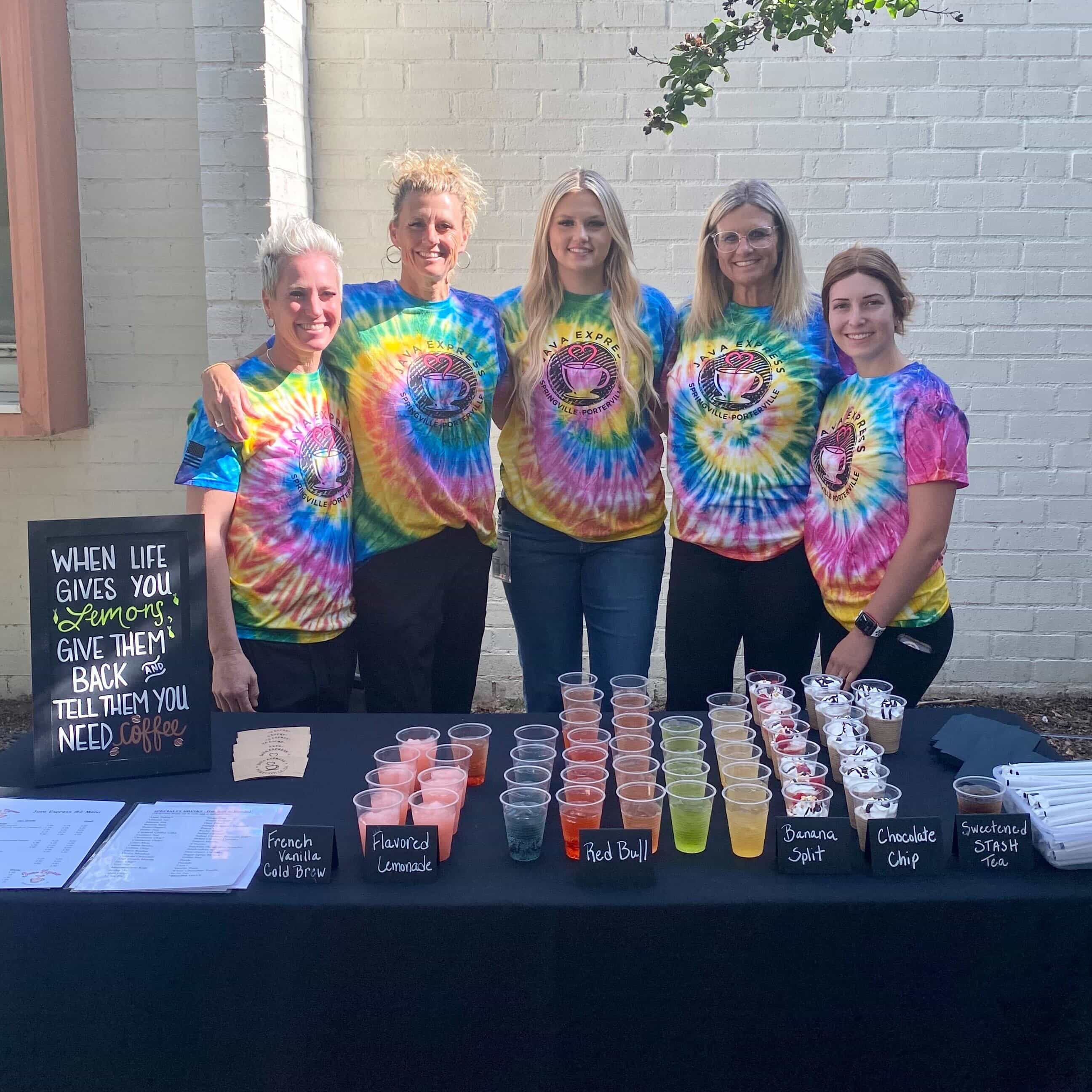 The same great baristas that work at the original Java Express on Henderson Avenue in Porterville, with the same customer service are now serving up drinks at the hospital and have brought their creativity with them. Now featuring specialty drinks at the Sierra View location, they feature drinks of the week that incorporate a healthcare theme or incorporate happenings at the hospital. One of the recent favorites was the "Banana Bag" featuring a complementary blend of white chocolate and banana flavors and the fun name they came up with is a term for an IV bag. Next week will be a "Scooby Snack" as Paws 4 Healing and Pet Partners will be on-site hosting an informational meeting for those interested in volunteering with pet assisted therapy.
The Java Express staff have even taken on the hospital culture in many ways. Java Express was a big hit as they participated in the hospital's first Coffee and Coworkers event, held at the hospital courtyard. Baristas dressed in fun matching shirts and served 16 different samples of their specialty drinks and coffee; they had fun giveaways for the raffle and were able to mingle with staff.
Sierra View Medical Center has been excited to partner with local coffee shop, Java Express and to share this new endeavor with the 1,000+ workforce, patients, visitors and those who need a top notch jolt of energy. Whether it's Erica, her sister, niece, or any of the exceptional Java Express staff behind the coffee bar, they will be happy to serve you the same great drinks and pastries that they are known for.