All of Sierra View's nursing team members are the heart of our organization and we cannot thank them enough for their dedication and hard work. Sierra View's nurses impact the lives of patients, their family members, and visitors. That's why the 2023 Nurses Week theme is "You Make a Difference"! During nurses week and always, SVMC appreciates their nurse's commitment to making a difference in the community.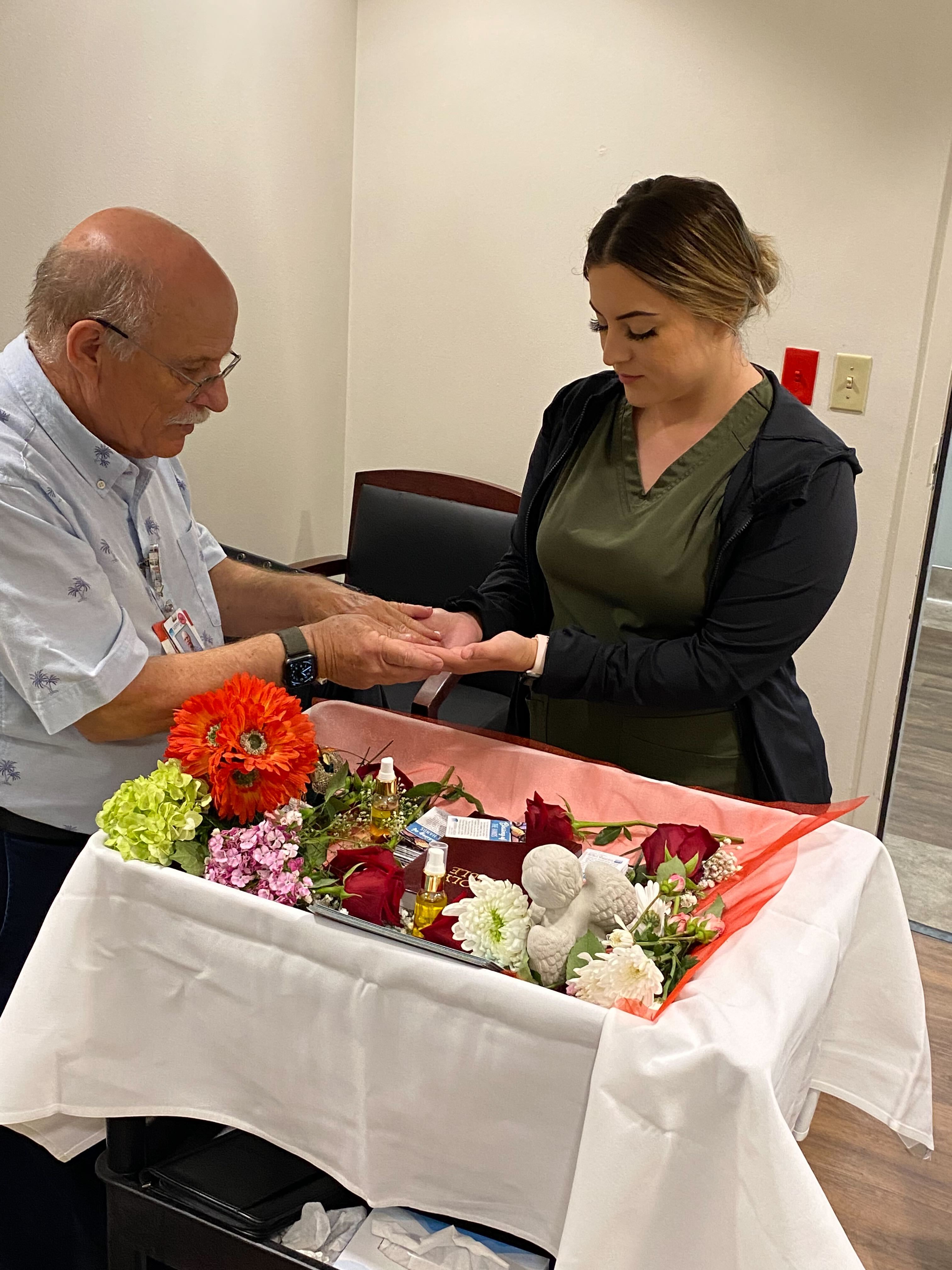 The week began with a special and touching, "Blessing of the Hands" ceremony. SVMC Chaplains rounded to several clinical areas on and off the main campus to say a special blessing over our nursing staff. They held and blessed the same hands that bring comfort and healing to our patients.
On Wednesday, recipients of the 2023 Friends of Nursing Scholarship were announced during a nursing professional's breakfast. The FON Scholarship recipients were given to the following RNs:
Cassandra Erica
Erica Arreguin Perez
Yanet Hurtado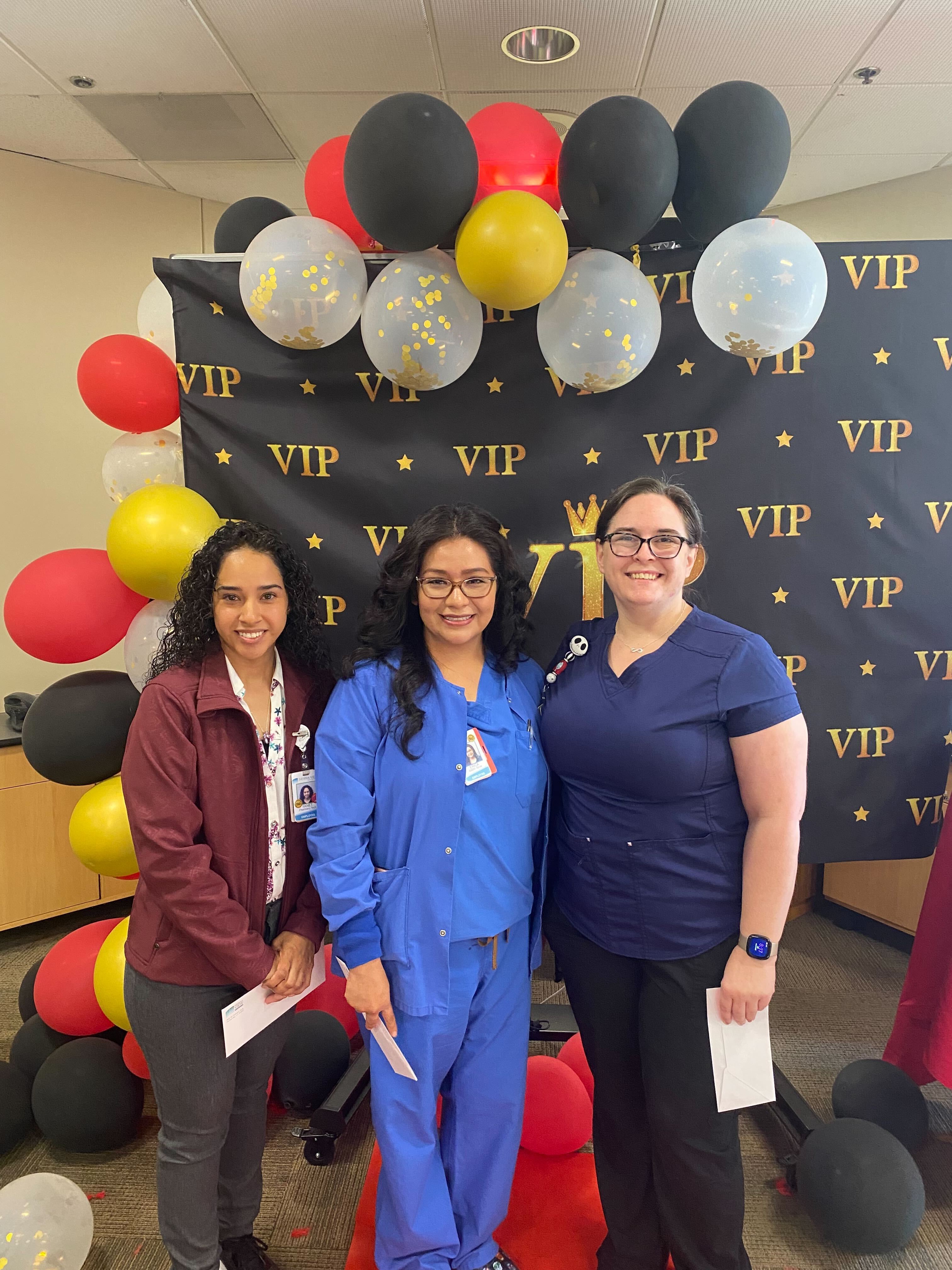 Thursday, May 10, marked National Nurse's Week Annual Remembrance Day. In memory of three SVMC Registered Nurses who lost their lives in the past year, this day was dedicated to them. Three RNs names were displayed on posthumous stars to symbolize the organization's honor and appreciation for being nursing colleague heroes. Each one of the nurses honored have cared for countless patients and made lasting impressions on Sierra View team members, and the family members of those they cared for. All employees were invited to take a moment to remember these kind souls that will forever be in the hearts of Sierra View team members and remembered as those with extraordinary compassion and dedication.
Throughout the week there were sweet treats, fresh popcorn and gifts given out to Sierra View's hard working nursing professionals. There were also extra smiles, encouraging and gratitude filled speeches given, and fun photo opportunities that took place. Thanks to many staff members who pitched in to coordinate and for the SVMC Friends of Nursing that raised funds to host the food and festivities, this week was a success in celebrating Sierra View nursing staff.
To conclude the week, a new DAISY Award Winner was announced in front of the honorable statue in the main lobby of the hospital where colleagues and leaders gathered. We wish our nurses a happy and wonderful celebratory week!