Breathing Life into Career Dreams: Respiratory Therapist Inspires Our Youth
When healthcare workers step out into their local communities to share their experiences and knowledge with the next generation, they are inspiring those of our future. Stephanie Castillo-Padilla, a dedicated Respiratory Therapist at Sierra View Medical Center, is one individual who is making a significant impact of young minds.
This fall, Stephanie embarked on a mission to educate and inspire the youth by taking her expertise in respiratory health to four 6th-grade classes at Annie R. Mitchell Elementary School, where her daughter attends, during their career day. Her presentation was not just informative; it was an engaging, interactive, and unforgettable experience for the students.
Stephanie's presentation was filled with visual educational props and role-playing activities that brought the world of respiratory therapy to life. She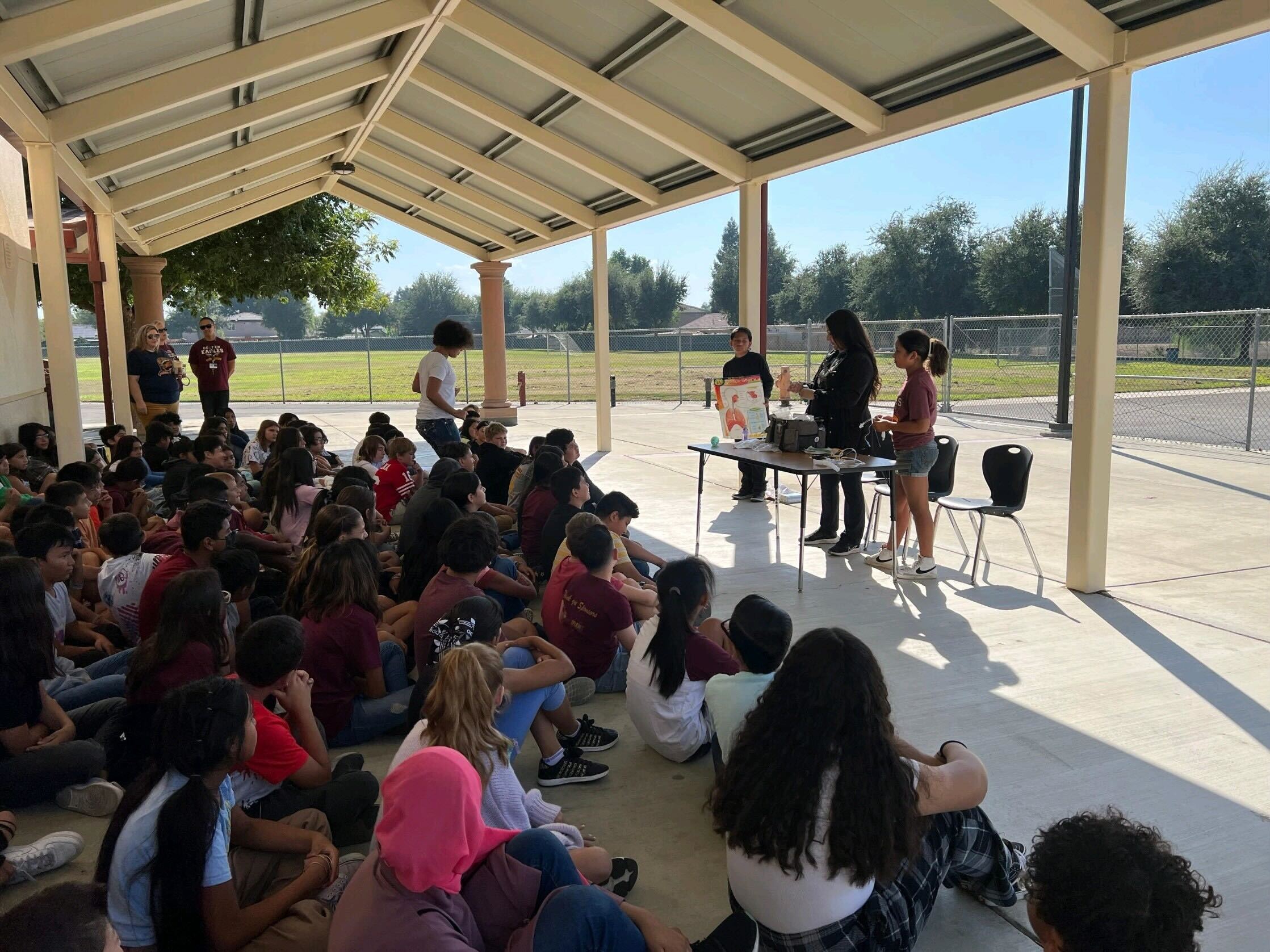 aimed to create an open dialogue with the students, making the session both educational and entertaining. Before delving into any topic or showcasing medical equipment, she began with relatable questions, such as "Do you know someone with asthma?" or "Do you know anyone who has had COVID-19 or pneumonia?" These questions immediately connected with the students, allowing them to relate their personal experiences to the subject matter.
Using real-life examples, Stephanie illustrated how a team of healthcare workers collaborates to help people breathe again. She even invited students to come forward and participate in role-playing scenarios, taking on the roles of nurses, respiratory therapists, and other healthcare team members who wore life-like hospital badges. Not only did this teach them about the vital role of a respiratory therapist, but it also emphasized the importance of teamwork in healthcare.
The impact of Stephanie's presentation left many students sharing that they too wanted to be respiratory therapists. In a heartwarming gesture, the 6th-grade teachers at Annie R. Mitchell Elementary School presented an enduring thank-you note to Stephanie. They expressed their belief that exposure to professionals like her broadens their students' horizons and inspires them to consider careers in healthcare and related fields. The teachers praised Stephanie's dedication to educating young learners about respiratory health as a testament to her commitment to the community's well-being.
They also commended her for being an inspiration to their students and acknowledged her dedication to promoting respiratory health, stating, "You are making a positive impact on young minds, and we are truly grateful for your support."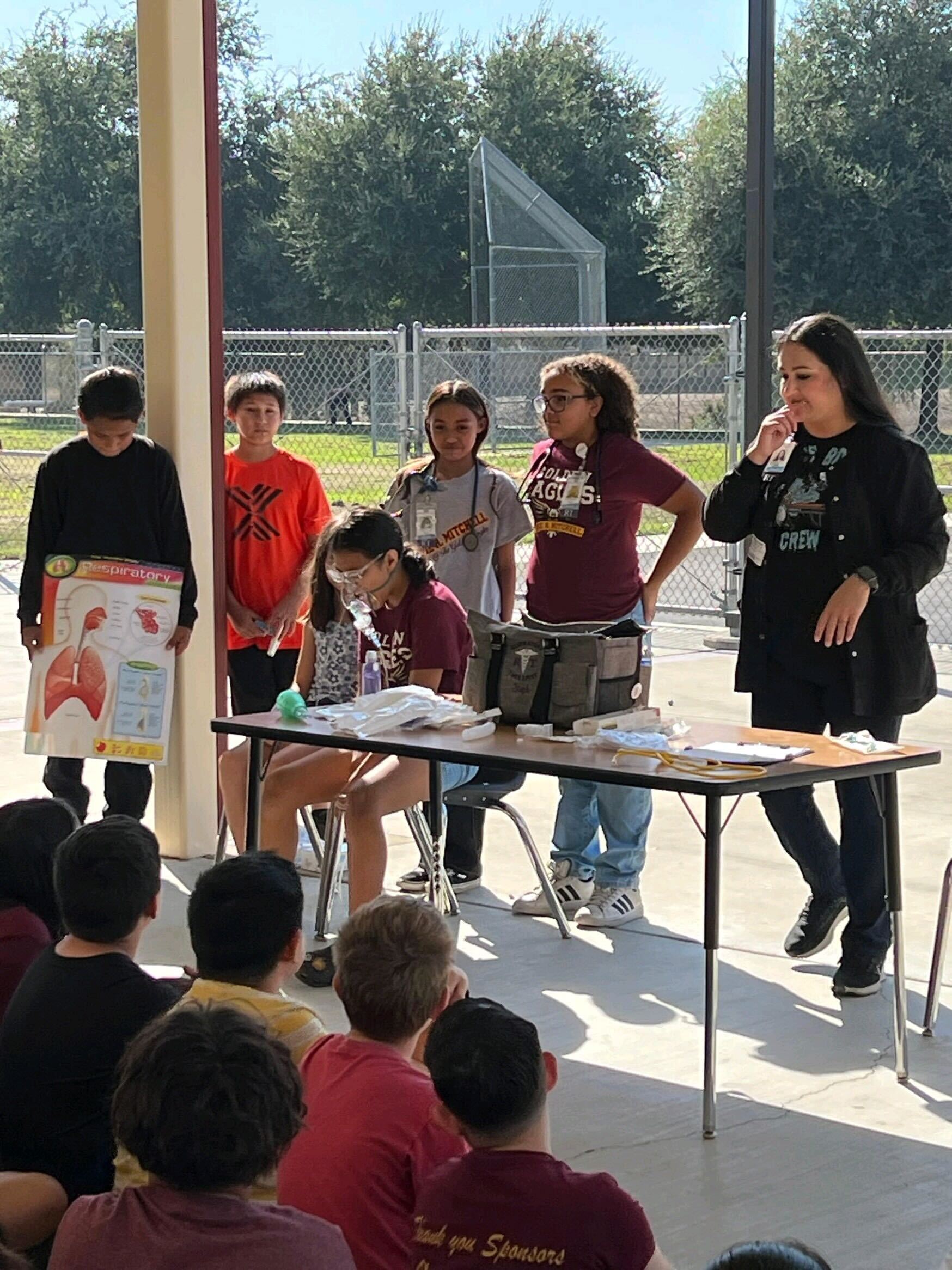 Stephanie Castillo-Padilla's commitment to volunteering her time and knowledge to inspire the youth of her community is commendable. She is among several professionals at Sierra View Medical Center who take the initiative to introduce young minds to the possibilities within the healthcare industry, leaving a lasting impact on their futures.
These experiences not only ignite interests but also play a pivotal role in shaping young minds as they progress through their education and career awareness stages. Stephanie Castillo-Padilla's dedication is a testament to the idea that our communities are enriched when professionals give back to inspire the next generation. Her work is a testament to the power of education, mentorship, and community engagement.
As Stephanie and her colleagues at Sierra View Medical Center continue to empower and inspire the youth of Porterville and surrounding towns, the future of healthcare in the southern Tulare County valley looks brighter than ever. Stephanie Castillo-Padilla, a respiratory therapist with a heart dedicated to teaching, is indeed breathing life into the dreams of young students, giving them hope, and nurturing a passion for a healthier tomorrow.

Learn more about Sierra View Medical Center's Respiratory Therapy